Similar jobs like this one
6 Jun 2023,
North Ayrshire Council
South Ayrshire Council, UK
Executive
6 Jun 2023,
West Dunbartonshire Council
Executive
6 Jun 2023,
Aberdeenshire Council
Executive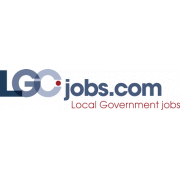 Team Manager
Job Description
Based at Gowanlea,12-14 Seaton Road, Arbroath.

Please note interviews will be held 9 May 2023.
Requirements
You must have the ability to become a member of the PVG Scheme.

Please refer to job outline, person specification and information...