Excel in Public Service with distance learning at the University of Birmingham
Develop and extend your knowledge of both theory and practice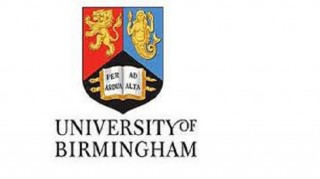 Excel in Public Service with distance learning at the University of Birmingham
We would like to inform you of an exciting opportunity to further your career with relevant public management skills and knowledge through the University of Birmingham's online Masters in Public Administration (MPA). 
Develop and extend your knowledge of both theory and practice. Learn from our expert module leaders as part of an exciting learning community and make a lasting impact on society with a practical understanding of public leadership. The course is delivered by the Institute of Local Government Studies (INLOGOV) and led by course director, Catherine Staite, who was recently ranked the 45th most influential person in local government by the Local Government Chronicle. INLOGOV sets the standard for progressive thinking in the public sector and celebrates 50-years of public service and innovation.
The course's flexible online environment helps students to learn in their own time and apply that learning to their work as they complete the programme. This is a postgraduate course designed for current and future leaders who want to gain real-world experience that directly applies to careers within the public sector.
Named University of the Year for Graduate Employment in 2016*, the University of Birmingham has been challenging the leading minds of tomorrow and empowering them with real-world knowledge for more than a century. We continue this tradition today with our online Masters in Public Administration.
The Birmingham admissions team is available to answer your questions about the online MPA and how to apply. To learn more, please contact us on +44 (0)800 032 7101.
*By The Times and The Sunday Times