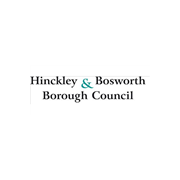 Waste Support Officer
Waste Management Support OfficerGrade 3, £19,264 up to £20,444 per annum pro rata37 hours per week on a permanent contract
We are committed to providing an excellent customer service for our front-line public priority services. To help achieve this we are looking to recruit a customer-focussed person to work within our busy Waste Support Team. You will need to have effective communication skills and a focus on meeting customer needs in this busy public facing team.
Duties include:• Providing excellent customer service and administrative support to the Waste Support Team for all aspects of our Waste Collection services • Updating of computerised records • Use of Microsoft Office applications• Deal with customers, contractors, councillors and staff on the phone, face to face, by letter and via email
To apply online click 'Apply now'.
Closing date: 19 August 2022 Interview date: 2 September 2022
We welcome applications from all of the community
Benefits include flexible working options, generous pension scheme and annual leave plus bank holidays
Reasonable workplace adjustments are considered for all roles