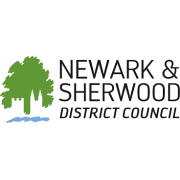 Transformation and Service Improvement Manager
Grade: NS15 £46,549 - £48,587 pay award pending 01/04/23
Hybrid, Flexible
You will lead Newark and Sherwood District Council's (NSDC) Transformation team. A hardworking, fast-paced and diverse team covering project management, policy development, organisational development and workplace culture (including some in-house training), performance, data analysis, customer engagement and consultation and climate!
Your days will be varied from the operational management of 8 staff to driving the strategic direction of the Council through the Corporate Planning Cycle and steering member working groups. No two weeks will be the same but below are some of the achievements from the last year to give you a flavour of the diverse work of the Transformation team.
We manage a range of transformation projects, working with teams from across the organisation to deliver transformational change whether that is a commercial project or a service change in response to customer feedback. You will need to confidently coordinate projects, monitor spend, manage risk and regularly report to senior leadership and members as well as supporting members of the team to do the same. In the last year we have helped develop the Business Case for delivering a kerbside glass recycling service and project managed the reshape of the Council's Governance structure.
We deliver the performance management service for the Council ensuring a culture of constant improvement driven by data and customer insight. This is complimented by the team's leading role in consultation and engagement. We support effective consultation across the council as well as coordinating key consultation. In the last year we delivered the 2022 Resident Survey  consultation a vital piece of district wide consultation which informs our Community Plan. You will lead the team in taking this work forward working with Members to create a new Community Plan informed by resident views.
We play a key role in developing NSDC as an organisation; from training staff on project management to helping embed our corporate culture through working strategies and our workplace culture agenda which includes staff surveys, coordinating the annual staff awards and running staff roadshows.
We drive positive change through the work of the Policy and Performance Improvement Committee (PPIC). You will be the operational lead for all PPIC member working groups ensuring that each group has clear objectives and the appropriate colleagues are pulled in to deliver the desired outcomes whether than be an investigation of an issue or reviewing a service to see how it can improve. Over the last year we have delivered two working groups (on anti-social behaviour and member digital tools) with a further two underway.
We also support the burgeoning green agenda from both a policy and projects perspective from monitoring the carbon footprint of the council to delivering activity to reduce it. This year we started a project to install solar panels on 5 council buildings and well as rolling out the Green Rewards App (an app for our residents to encourage them to reduce their carbon) which has been shortlisted for an LGC award.
You will need to excel at plate spinning to keep the workload of the team progressing whilst maintaining a strategic oversight of the Policy and Performance Improvement Committee working groups. You must be organised, output focussed and experienced in leading projects to completion, managing relationships with a range of stakeholders and working with senior leaders. You will thrive in a busy environment and will be skilled at prioritising and organising your time effectively, have experience of managing people and hold a project management qualification or be willing to work towards one.
NSDC is situated in the historic market town of Newark, in the heart of Nottinghamshire. We're proud of our vast district and our national attractions including The National Civil War Centre, the Castle, Southwell Minster and Sherwood Forest.  We're easily accessible by both road and rail and we boast some of the nicest parks and green spaces in England.  We're an ambitious, forward-thinking Council with strong values and a culture of doing our absolute best to serve our residents.
We offer a competitive salary, enrolment in the local government pension scheme, flexible hours, hybrid working, a generous annual leave entitlement that increases with service, a whole host of family-friendly benefits, 1 days' paid volunteering leave, free staff car parking* and £10 gym membership at one of our four gyms in the district. You will be working with a professional, committed and experienced team who are passionate about supporting us to deliver the objectives as outlined in our Community Plan and Council Values.
For an informal chat or more information, please contact Deborah Johnson, Director – Customer Services and Organisation Development on 01636 655 201
Closing Date: Midnight 19 March 2023.
Stage 1 interview – Virtual 22 March 2023.
Stage 2 Interview – In person 30/31 March 2023.
*Free staff parking is valid until 31st July 2024.
This post is "politically restricted" as defined in Section 2(1)(d) of the 1989 Local Government and Housing Act.
Veterans/family of forces/ex-forces, those in care/care leavers, and candidates who declare disabilities (as defined by the Equality Act 2010) will be guaranteed interviews provided they have demonstrated that they meet the essential criteria of the post as detailed in the Person Specifications on their application forms.