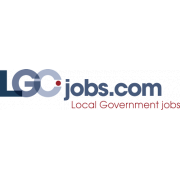 Technical Research & Development Manager
The Coal Authority has an exciting opportunity for a Technical Research & Development Manager to join the team based in Mansfield on a full time, permanent basis in return for a competitive salary of £31,044 - £43,220 per annum.
You can be forgiven if you've never heard of us before. We think we're pretty unique here at the Coal Authority where we are making a better future for people and the environment in mining areas.
We're a great bunch of people to work with. We all have united passion and desire to live and breathe our values. We are inclusive, trusted and progressive in everything that we do.
With a genuine commitment to flexible working, we believe that work life balance is incredibly important. There are a number of benefits that you'll be able to access being a part of our inclusive team including flexi time, 27.5 days holiday (with an additional 6 days flexi time), civil service pension scheme, gym membership contribution, and professional membership.
The Technical Research & Development Manager role:
You will be responsible for coordinating R&D activities across a range of Coal Authority programmes, with particular focus on improving mine water treatment. You will be managing budgets, reporting on progress on existing projects, planning and developing new projects and managing the work of others.
You will be working with and engaging a wide range of colleagues from across the organisation as well as key stakeholders in other public bodies, technology providers, consultants and universities.
You will also be delivering R&D projects in your technical area as well as providing advice and guidance on emerging technologies and approaches to the Coal Authority's senior management.
Responsibilities of our Technical Research & Development Manager:
- Lead and coordinate the Coal Authority's R&D activities, collating monthly financial, risk and progress reports for presentation at the relevant Programme Boards.
- In conjunction with the Principal Technical Manager and the relevant Programme Lead to develop objectives and financial costing for R&D activities that are part of the Mine Water Programmes and manage internal and external resources to deliver those activities to required timescales and budgets.
- Work with the Head of Innovation to define R&D activities as part of the Innovation Programme and manage the external and internal resources required to deliver them.
- Engage with other managers in technical areas to involve staff with relevant skills and knowledge in R&D activities to maximise the benefits to the Coal Authority.
- Run or contribute to R&D projects by providing specialist scientific or analytical skills where appropriate.
- Ensure that outputs from R&D projects are disseminated and, where appropriate, developed or incorporated into the build and operational phases of mine water treatment schemes.
- Working with the Principal Technical Manager to participate in and influence relevant stakeholder working groups, policy and legislative matters.
- Develop a network of key stakeholders including regulators and research organisations and look for opportunities for collaborative funding.
- Undertake networking and horizon scanning to ensure the Authority's delivery evolves to the highest standard.
- Assist in the development of long/medium term future mine water strategy for preventive and remedial schemes to reduce mine water pollution.
- Work with the Head of Innovation and legal specialists to manage Intellectual Property and Confidentiality issues around R&D and related activities.
What we're looking for in our Technical Research & Development Manager:
- Membership of appropriate professional body
- Degree qualification in relevant discipline (Chemistry, Geochemistry, Geology, Environmental Science or Chemical/Process Engineering)
- Knowledge of mine water remediation methodologies
- Proven track-record of delivering R&D projects on time and to budget
- Experience of dealing with consultants, members of the public and other stakeholders
- Experience of commercial work and technical report writing
- Innovative skills to generate new ideas
- Financial monitoring and control
If you believe you are the right candidate for the role as our Technical Research & Development Manager then please click 'apply' now! We'd love to hear from you...... click apply for full job details