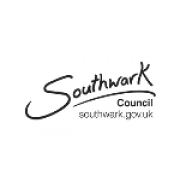 Team Manager - Occupational Therapy
The Role
An opportunity has arisen in Southwark Council's Adult Social Care Division for two Occupational Therapist qualified managers, to lead a multi-professional team of social workers and occupational therapists which provides support to citizens of Southwark.
We are looking for dynamic, flexible and skilled leaders to support the delivery of quality and creative strength-based support to the vulnerable residents of Southwark. This role is vital to transforming the lives of adults with physical disabilities and older adults in the borough.
As the team manager you will be able to provide leadership and direction to a multi-professional team in the development of effective systems to manage the increasing demand for services. You will be a confident practitioner who will manage and lead a highly skilled team and be confident in providing advice and support to the team to ensure our citizens are at the centre of what we do. This is a key role that will have a positive impact on the lives of our Social Care clients and an excellent opportunity to develop your management skills. A clear understanding and knowledge of Safeguarding and managing risk is essential.
You will have experience of managing qualified and unqualified staff undertaking person-centred assessments of adults and their families and carers. You will be expected to have contemporary knowledge of relevant legislation within Adult Social Care. You will be an excellent communicator and have a proven track record of making a difference within a culturally diverse, inner city area.
You will be part of a management team who work closely together to ensure standards and targets are met or exceeded and services are effective and efficient.
We know staff are key to our success and we are seeking people with ambition, creativity and commitment to our values to help us achieve the best for the people of Southwark. We are passionate about equal opportunities and welcome a broad diversity of talent to apply.
About You
An understanding of the issues that face local government and their implications for service delivery in adult social care.
Experience and transferable skills of managing and developing a team.
Be an adept and influential communicator who has experience of successfully engaging with staff, service users and stakeholders.
You will have an appreciation of the complexity of leading staff through organisational change.
Demonstrate strong management and leadership skills.
If you are looking to make a difference at a local level, apply to Southwark Council today.
Recruitment Timetable
Closing Date: 8 March 2020 at 23:59
Interview Date: 23 March 2020
Additional Details
Flexible working options available, generous annual leave options available, generous annual leave.