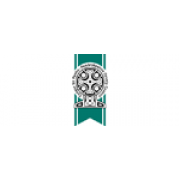 Team Manager - Community Mental Health Team
This is a full time open-ended position for 37 hours per week.
The Community Mental Health Team Manager is a key post in the directorate. You will need to work very closely with partners, internal and external, to lead and motivate your team to support and implement innovative responses to meet the challenges we face. This is an exciting opportunity to help create a new culture and be part of a new team transforming mental health services in Pembrokeshire.
We are looking for an experienced team manager (AMHP) who is committed and ambitious to continue to develop mental health services for adults in Pembrokeshire.
If this is you, then this is the right time to join Pembrokeshire. We are seeing increasing numbers of older people, a rise in numbers of people with dementia, plus growing numbers of people with multiple and profound disabilities. We want to modernise our social care services, making them fit for the 21st century, giving people choice and control, building our community resilience and reducing dependency on the council for providing services. We believe we are well placed to motivate and transform the way we work.
Pembrokeshire is a great place to live and work. It also has some of the most beautiful coastline, and housing that is still relatively affordable.
You must possess a relevant qualification in social work and be a registered social worker.