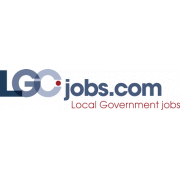 Team Manager - ASYE/Practice Development
Team Manager - ASYE/Practice Development
Location: Swindon
Hours: 37 - Happy to talk flexible working
Contract type: 12 month fixed term contract
Salary: £51,375 p.a.
Closing date: 01/11/2020
Job reference: 004835
Interview date: 06/11/2020
Do you have an interest in developing the skills, knowledge and capability and professional confidence of social workers by providing professional support and mentoring?
Do you want to help develop Newly Qualified Social Workers, into becoming the Social Workers of the future?
Are you committed to ensuring that social work practice is continuously developed?
Then this exciting and rewarding role is the one for you.
There has never been a better time to join our Children's Services teams as following a recent inspection, we have been rated 'Good' by Ofsted (July 2019).
Join Swindon and make a real difference for our children and their families where the focus for us is improving outcomes for children by continuously improving our social work practice.
About the role
We are excited to offer a 12 month fixed term contract focussing on growing and developing quality newly qualified social workers and supporting students. This year we have a large number of new staff undertaking their assisted and supported first year in employment and this post will focus on the development and delivery of our ASYE support programme. This programme will require you to provide professional supervision to the ASYE's, undertake direct observations, complete assessment reports and provide group support, supervision and training. It will require you to work alongside the ASYE's line manager to ensure appropriate work is provided, training supported and study time provided.
There will also be the opportunity to contribute to support and training to our next cohort of students and to also get involved in broader departmental practice, development and quality assurance work. This post will sit alongside the Principal Social Worker and report to the Service Manager for Practice and Development and so sits centrally outside the operational management structure.
About Us
Ofsted recognised that the quality of leadership and management at all levels is an emerging key strength for us here at Swindon and our permanent senior leadership team is ambitious, energetic and assured in the oversight and delivery of services to children and their families.
Our quality of services has significantly improved over the last 12 months but we are not complacent and our transformation journey will continue, to ensure children receive a consistently good service every day.
That means that we are continuing to heavily invest in our Children's Services teams & in you- through a reduction in caseloads and fostering a culture of learning and challenge, to include the launch of our Social Care & Leadership academy, giving you opportunities and support to develop your career.
The improvements include:
Multi-million pound investment into Children's Services at a time when authorities all over the country are cutting budgets.
Significant restructure creating smaller social worker teams with better supervision, smaller case loads, and more opportunity for CPD
Developed an exciting learning and development programme based on outcome focused practice, risk assessment, permanency planning and developing supervision skills, to support our Social Workers to be the best they can be.
New intuitive IT system to cut down on desk time and make mobile working the norm
A separate Children Looked After team to make sure we provide the best service for children in care.
Our offer to you:
Relocation allowance of up to £8,000 (eligibility criteria)
Competitive salaries
Free car parking at our central Swindon campus
A career average revalued earnings (CARE) pension scheme
25 days holiday (plus bank holidays) rising to 31 days after 10 years' service
Leisure and Legal Services discounts
Eating Out, Shopping and Entertainment discounts
"Happy to talk Flexible working"
Candidates must be fluent in the English language (as a requirement of Part 7 of the Immigration Act - for the effective performance of a customer-facing role).
If you are interested in discussing the post further, please contact Tracy Merritt, Service Manager - Practice and Development...... click apply for full job details