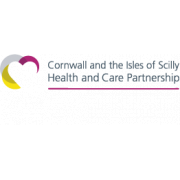 System Chief Executive – STP/ICS
System Chief Executive – STP/ICS
Cornwall and Isles of Scilly STP/ ICS
Location: Cornwall - TBA
Salary – Competitive
The Cornwall and Isles of Scilly STP is looking for an inspirational System Chief Executive, who, alongside the Chief Executive Officers, Chairs and Councillors across the main partnership organisations, can lead Cornwall & the Isles of Scilly (CIOS) in the next stage of our transformation as we prepare to become an Integrated Care System (ICS) during late 2020.
Our system incorporates a wide range of partners, including two local authorities, NHS providers, GPs, commissioners. We also work closely with a vibrant voluntary sector, and our local residents. Together we have made significant progress on our journey as we become an ICS. We enjoy close collaboration with Devon-based partners, and we see our future system as dynamic, integrated and inter-dependent.
We are putting People, Place and Community at the heart of our thinking, not institutions. Since 2016, the CIOS partnership has been undertaking large scale transformation across the whole system. The Cornwall and the Isles of Scilly Health and Care Partnership aspires to be one of the systems nationally that shows the maturity to be a self-assuring ICS.
As a result, we are now seeking to recruit a System Chief Executive and Accountable Officer for NHS Kernow CCG. The post-holder will assist the increasingly cohesive Public Senate, our main Systems Board and the Systems Executive Leadership Group to give strong, values–based leadership to our network of organisations and ensure a culture of trust, honesty and mutual respect is further built upon.
You will provide independent, even-handed leadership and will be instrumental in the design and development of future governance and accountability mechanisms for the system and for its transformation and shared accountability as a partnership group.
Alongside other system leaders, you will provide inspirational leadership and management of innovative change across our partnership. Working with partners you will help to integrate local and national government initiatives, along with the provision of the voluntary/third sector and private sector organisations. Crucial to this role will be the development and implementation of the existing ICS strategy.
We cover a large geographic area and we have some large challenges ahead to meet the needs both now and in the future. However, the people of CIOS are central to our plans; improving their health and wellbeing is our purpose. As a result, we are looking for a high calibre individual who can lead us through this complex journey of transformation.
If you share our ambition, vison, and values, then we look forward to receiving your application and meeting with you in due course. We would particularly encourage applications from candidates with protected characteristics, as we are committed to improving diversity within our system.
Recruitment Timetable:
Applications close:                                       Sunday, 25 October
Shortlisting Interviews:                              November 2020 – w/c 2 November
Final Interviews:                                          November 2020 – 26 November
To request a copy of the information pack, please contact our recruitment partners The Finegreen Group at enquiries@finegreen.co.uk
For an informal and confidential conversation about the post, please contact:
Neil Fineberg
Chief Executive
The Finegreen Group
07500 924 369
Joe Joyce
Director of Senior Appointments
The Finegreen Group
07557 998 599
Applications should be made by submitting a full CV, with a covering letter of no more than two sides of A4. Your supporting statement should give evidence of how you meet the requirements of the person specification relating to the role (as shown below)
Applications should be submitted to: applications@finegreen.co.uk