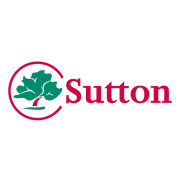 Strategic Director, People's Services
Competitive Salary
Sutton Council has a proud tradition of strong partnerships with Health and voluntary sectors to deliver for our most vulnerable residents. 
We are now looking for a Strategic Director and the key members of the leadership team to focus on taking on our services to the next level.  With the challenges of Health service reorganisation, a new inspection regime for adult social care; and with continued pressure on all our resources, we are looking for experienced professional leaders, who relish innovation but never forget to put residents and their families at the heart of all we do. 
Sutton is a great place to live and work; known for its open spaces and many outstanding schools.  We are managing a changing population, as our population of 210,000 is becoming more diverse, with more challenging needs.  Sutton is also developing the London Cancer Hub, and our ambitious plans for the High Street mean that we are "Ambitious for Sutton" in every way.
You will find this a great place to work with supportive and collaborative colleagues and partners, a clear sense of purpose and a strong focus on community.  The People Services Department comprises both Adults and Children's services to recognise the importance of a shared approach to the development of our staff and seamless support for our residents.
Sutton Council is seeking a Strategic Director of People's Services to join our team. This is a critical role in our organisation, leading across both adults and children's services as well as playing an active part in leading our council as part of the Corporate Management Team.
We're seeking an experienced leader with a proven track record of success in complex local systems, who is skilled at working in partnership with external organisations and can bring together hundreds of staff across Children's services, Adults' services and the wider council to create a more inclusive borough for all.
You will need to have experience in Adult Social Care and experience of working closely with Children's Services.  You will be responsible for Sutton's adults and children's services, and your track record in adult social care will equip you to hold the statutory DASS role, while overseeing the DCS role. The DCS will be a key colleague and a key member of your Leadership team.   You will need to be an experienced leader with the focus and sensitivity to lead in this environment.
We operate within a large health system that spans six South West London boroughs; your ability to navigate this successfully, take a leadership role and ensure that our borough's voice is heard will be critical to your success in the role.
You will bring agility to our People's Services, taking forward our transformation programmes to ensure we tackle the challenges of increasing demand, a new inspection regime in Adult Social Care and a new set of health structures, in a sustainable way.
Your excellent financial management skills will enable you to effectively manage significant budgets and resources on behalf of the Council, ensuring they are used in a way that demonstrates value for money and compliance with statutory and financial regulations. With increasing demand and pressure, we embrace new ways of delivering our services, be that on our own or with your partners. Your track record of bringing innovation and new thinking into people's services will underpin much of what you do.
We are looking for a confident leader who can command respect while having a sense of shared endeavour and humility. This is a career-defining role; if you share our ambition for the future, we want to hear from you.
For more information on this role, or a confidential discussion about your suitability, please contact Frazer Thouard or Rachel Salvia at Rachel.Salvia@gatenbysanderson.comon / 07393013067 from our recruitment partners GatenbySanderson.
Closing Date: 11th June 2023