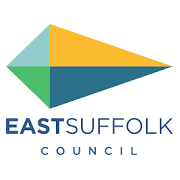 Strategic Director
Salary: £97,659 - £106,598 (pay award pending)
East Suffolk is a unique council, ambitious and progressive, where new ways of working and originality continue to push boundaries. To help us to deliver on these ambitions, we're creating a brand-new Strategic Director post to add further capability and capacity to an already highly rated senior team. 
East Suffolk is a place that is forging ahead in the 21st Century. Our growth and investment plans are substantial and we're becoming a hub for enterprise, entrepreneurialism and new thinking.
Our ambitions for East Suffolk rely on our ability to transform the effectiveness and efficiency of our public services. That's why we're looking for someone with a visionary approach to leading modern, enabling services that can lead the next steps in shaping East Suffolk.
This new Strategic Director post offers the chance to show what modern, progressive public services can look like in a place that has very strong alignment between partners and support from a committed group of Members.
This will include:
Harnessing new technologies and ways of working
Leading support services transformation to create a truly modern organisation
Delivering digital improvement
Developing the right commercial arrangements and investments to secure the council's income streams
Playing a central role in shaping what comes next for East Suffolk
We want our new Strategic Director to be someone that can continue to establish the right culture and ethos across our enabling services; that can cut through bureaucracy whilst working in partnership and that has the ability to sustain the pace of change that our Council's ambitions demand. You'll need to be an positive, progressive, goal-oriented, problem solver with the kind of credibility that comes from having improved the effectiveness and efficiency of other large and complex organisations.
If you can match our ambition and have what it takes to deliver on a demanding, varied, high profile role where you have the scope to shape a region and to genuinely improve lives, we'd love to hear from you.
Or, to discover more about the role you can play in enabling East Suffolk to achieve an even brighter future contact our recruitment partner, Tile Hill, on the details below:
Greg Hayes, Director
Telephone: 07423 243415
Email: greg.hayes@tile-hill.co.uk
David Weir, Director
Telephone: 07391 565064
Email: david.weir@tile-hill.co.uk
Clare Connor, Associate Consultant
Telephone: 0161 408 0703
Email: clare.connor@tile-hill.co.uk
Closing date: Midnight on Friday 23rd September