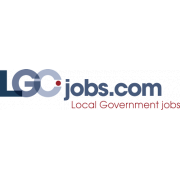 Service Manager - Strategic Commissioning
Are you made of the Wight stuff? Here on the Isle of Wight we are in year three of our strategy Care Close to Home (CCtH). The results so far have been impressive and earned us a place as a finalist in the health and care category of both the Local Government Chronicle and Municipal Journal 2019 awards, but we have so much more to do!
We have recently appointed an Assistant Director of Commissioning and Partnerships to take our work to the next level and our new Assistant Director is seeking to appoint a Service Manager for Strategic Commissioning.
We are looking for an enthusiastic person to lead, develop and operationally manage the strategic commissioning team. It is essential that the successful candidate is able to 'hit the ground running'. You will be required to undertake a number of key tasks including working with local providers and those we serve to refresh our Market Position Statement, expand our extra care, supported living and Shared Lives offers, whilst also ensuring that we support care homes and domiciliary care providers in the right way so that our market is both sustainable and high quality.
You will make a valued contribution to the work we are undertaking to expand our early help offer, building on existing strong performance, including growing it further. You will also support the establishment of our place-based commissioning function, with partners, to provide an evidence-based platform for our emerging Integrated Care Partnership and incentivise providers, be they public, private or voluntary, to deliver the right services and supports in the right way to the right standards and quality.
Most importantly of all we need to be led by the people we serve in the way in which we establish our commissioning priorities plans and practice and you will work with the existing team to develop a strong, person centred approach to co-production and collaboration.
This is an exciting opportunity to be part of something very special! We may be small, but our ambition is to be a national exemplar of best practice and to support the people we serve to live independent fulfilling lives. As part of the team you will be helping to deliver the key strategic aims of the council ensuring that the people we serve have access to high quality services, support and care which safeguards and promotes their welfare while achieving their individual outcomes.