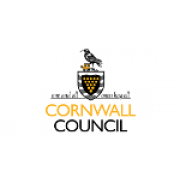 Service Manager Multi-Agency Referral Unit (MARU)
Children in Cornwall benefit from good and outstanding services. The long-standing and committed senior leadership team has decisively and persistently focused on improving services for children" OFSTED, 2019
Cornwall is one of only a handful of local authority children's social care services rated 'Outstanding' by OFSTED. We are an ambitious Service, focused on improving the lives and the futures of children and young people. Several of our services are in the top 10% nationally and our performance compares well with other local authority children's services rated 'Outstanding'.
We remain committed to the Munro reforms, based on an approach that is systemic, strengths-based, pro-social justice and pro-social learning. We have a strong Early Help offer based on multi-disciplinary teams and positive partnership working. We have a range of evidence-based interventions and innovative services. At the heart of our success is our unwavering commitment to children's rights.
Due to the re-location of the long standing Service Manager, we have an exciting opportunity available for colleagues who want to develop their career as part of a strong Extended Leadership Group for Children & Families. Under the leadership and supervision of the Head of Service, the Service Manager is responsible for the effective functioning of the multi-agency 'front door' for both early help to families and children's social care - ensuring compliance with the statutory guidance set out in Working Together and the local, multi-agency Continuum of Need (threshold criteria).
You will be a key member of the Extended Leadership Group for Children & Family Services, contributing to a wider understanding of the Continuum of Need (thresholds for service) across the system and the Framework for Quality Assurance and Performance Management.
You will be a qualified and registered social worker, with a proven record of successfully managing frontline statutory children social care services, and delivering good outcomes for children and families. You will understand the Munro reforms; committed to the development of integrated, place-based services; and know how to safeguard the wellbeing and resilience of our workforce.
As a Service Manager you will have day-to-day oversight of the work of staff assigned to the MARU and Early Help Hub by other agencies, providing support and supervision. You will have responsibility for the professional development, practice quality standards, welfare and resilience of the staff working in the MARU and Early Help Hub.
You will work collaboratively with all relevant internal services and multi-agency partners to ensure appropriate understanding, participation and contributions to promoting the welfare and safety of children and young people. This includes ensuring referrers gain explicit consent to share information and provide sufficient detail to make an informed decision.
As a Service Manager you will have responsibility for ensuring positive outcomes in the Focus Visit of Contact, Referral and Assessment and the theme of the 'front door' in the Inspection of Local Authority Children's Services (ILACS).
This position will be subject to an enhanced Criminal records disclosure check. Cornwall Council is committed to safeguarding and is an equal opportunities employer.