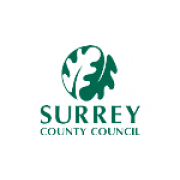 Service Manager - Fostering
About the role
Tina Benjamin, Director for Corporate Parenting
"In our corporate parenting teams, we understand that not all young people are the same, but they all deserve outstanding services. We value the importance of relationships both with Children, Young People and their families and with all those in the team supporting them."
Our Looked After Children and Fostering Service teams support those children aged between 0 to 18 who cannot live with their families and now are living with relatives, friends or foster families. These teams also support prospective adopters or older children living in children's homes and semi-independent units.
The support these social care teams provide helps to build strong relationships between foster homes, empowering families to support one another so that they can overcome problems before they escalate. This supports and promotes permanency to ensure that all children have the best possible placement or resource that supports them to live within a family setting.
As a Service Manager in Fostering you will manage up to six team managers across teams such as general fostering, family and friends, specialist and recruitment and assessment to ensure that foster placements are used efficiently and the supply of high quality foster placements across Surrey is developed.
A key part of your role will be to help embed the mockingbird family model of approach to enhance support and retain good quality foster carers, and promote stability for children. The Mockingbird programme improves the resilience of each family within the network, meaning issues can be dealt with before they escalate, reducing social workers' caseloads so they can focus on helping young people achieve their potential.
Through providing high quality supervision and development of your staff you will ensure the development and maintenance of a high performance culture, which nurtures an integrated and evidence based approach that delivers improved outcomes for children, young people and families.
Your ability to work collaboratively, will ensure that the views, feelings, and wishes of children young people and their family/ carers are considered through the work of your service and will be used to inform decisions that best meets their needs.
What you will bring…
You will bring your broad working knowledge of working with children and families as well as your proven experience at Team Manager level to lead, direct, monitor and coordinate fostering services. Experience of an integrated and evidence based approach to deliver improved outcomes for children, young people and families.
Surrey Children Services has gone through an incredible journey of change and transformation where we now have new permanent senior leadership team, innovative approaches and considerable energy and determination to deliver our vision. We have made a great start, and are now looking for a fostering Service Manager to join and strengthen the management team.
Additional information
For an informal discussion contact Siobhan Walsh (Assistant Director- SW) on .
We look forward to receiving your application.
Additional information
The job advert closes at 23:59 on 14th February 2020.
Interviews will take place on 25th February 2020.
From flexible working to job sharing (where possible) we are committed to providing a healthy work life balance. A laptop and mobile will be supplied if applicable to your role. You will benefit from 24 days annual leave, rising to 28 days after 2 years' service, a generous local government salary related pension, as well as the option to join our car lease scheme. For more information about the wide variety of benefits you can take advantage of please visit MyBenefits for Surrey County Council staff.
Surrey County Council is committed to safeguarding and promoting the welfare of children, young people and vulnerable adults and expects all staff and volunteers to share this commitment. We want to be an inclusive and diverse employer of first choice reflecting the community we serve and particularly welcome applications from all under represented groups.
An enhanced DBS 'Disclosure and Barring Service' check for regulated activity (formerly known as CRB) and the Children's and Adults' Barred List checks will be required for this role.