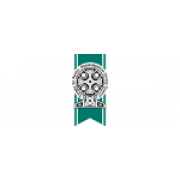 Service Manager - Children in Care
This is a full time open-ended position.
Pembrokeshire's Senior Management Team are at an important point in its development with a new Head of Service having been appointed, and an associated opportunity for an experienced children's services manager becoming available. The post of Service Manager for Children In Care presents a wide, complex and varied portfolio of responsibilities, both operational and strategic, local and regional, and where required also on a national basis.
The post has responsibilities for family placement and corporate parenting teams, a variety of strategic work-streams, along with other operational activity.
The successful candidate will ideally have extensive experience of managing within a local authority children's services setting, and a clear and demonstrable understanding of the key drivers affecting the work of local authority children's services departments currently. They will be as adept at carrying out front-line interactions directly with families and young people, as they are at chairing complex multi-agency meetings and communicating on with local politicians, senior colleagues both internally and externally, and with other agencies.
The candidate will be responsible for providing direct support to fellow senior managers as well as to the Head of Children's Services, with a particular focus on driving service improvement within a broader and developing culture of continuous learning and improvement.
The successful candidate will need to be able to manage a large number of competing and at times conflicting priorities, whilst maintaining positive relationships and developing new ones with internal and external colleagues, including across the third sector.
This represents an exciting opportunity to exert real positive influence on the direction of travel for a forward-looking local authority.