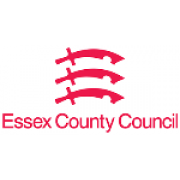 Service Manager
Service Manager - Emergency Duty Service
£57,575 - £65,650 + 15% unsocial hours supplement
Permanent, Full time 37 hours a week, inclusive of unsocial hours
The Emergency Duty Service (EDS) responds to county wide, statutory emergencies including the Approved Mental Health Practitioner service outside of standard office hours and deals with any Social Care situations raised about children and vulnerable adults which cannot wait until the following working day. Essex EDS also provides an emergency duty service under contract to Southend. The service is well integrated with mainstream services and is highly regarded across both Essex and Southend local authorities, recently being awarded Team of the Year within Essex County Council. The service comprises a core team of Service Manager, Team Managers, Senior Practitioners and a Contact Adviser team, supplemented by a large and committed group of "as and when" workers.
This is a rare opportunity to join and influence a unique service.
The role
The postholder will hold responsibility for the Emergency Duty Service as well as playing a pivotal role in shaping multi-agency emergency response services for vulnerable adults and children across the county. The successful candidate will have substantial experience of delivering front line services for children and young people and/or vulnerable adults and will have current or recent experience as an Approved Mental Health Practitioner. Experience of working across both children's and adults' services and of crisis response services would be an advantage.
Service Managers are accountable for performance and delivery of a lead service area. This leader will have extensive social care experience; an understanding of current issues and the ability to ensure the innovative use of resources to improve productivity and quality outcomes. Contributing to the development of policy and strategy, this leader will build strong, credible working relationships with internal and external partners, driving and shaping service improvements. The role includes responsibility for the social care input to the county wide multi-agency crisis response team.
The role will mainly operate within daytime service hours but will also involve unsocial hours including approximately 1 weekend day/night per month and acting as senior manager on call for the Emergency Duty Service.
The postholder will deliver the objectives of the role within these specialist areas.
This role provides leadership across a Service area which delivers the best possible outcomes, and builds resilience for children, young people and families and vulnerable adults.
Establish and develop effective local approaches to integrated working with delivery partners and external agencies to achieve successful operational delivery of targeted services.
Responsible for delivering change within complex environments to promote and deliver new ways of working.
Implement the Children & Families - Vision & Values which support the wider aims of helping people to get the best start in life.
Work with external operational stakeholders and partnerships to maximise potential opportunities through the development of innovative approaches.
Accountable for ensuring compliance with regulations, statutory guidance and governance bodies maintaining effective links with these bodies to monitor and improve standards.
Responsible for the delivery of services within the agreed budget, ensure highlights risks and contract issues.
To lead on matters of business continuity and health & safety for the service area, ensuring that relevant business continuity plans are updated, and that both corporate and function specific health & safety policy is followed, and all requirements met.
Working collaboratively with Commissioning, external partners and stakeholders to ensure quality solutions are cost effective.
What you will need to join us
A recognised social work qualification (i.e. Diploma, degree or Master's in social work, CQSW, CSS or equivalent) with current registration with the Health and Care Professions Council (HCPC).
Has worked as an Approved Mental Health Practitioner in the last 3 years
Ability to work collaboratively with internal and external partners and stakeholders, demonstrating breadth of thinking across social care, partners, the wider council and the system as a whole.
Significant experience within a social care front door setting, with a deep understanding of current social care issues and implications for delivery at local level.
Strong leadership and behavioural skills with the ability to focus on results forging a highly performing and motivated team from diverse backgrounds to achieve objectives.
Experience of successful delivery within a rapidly changing and ambiguous environment while managing conflicting priorities.
Proven influencing skills with an ability to pro-actively lead and deliver cultural change to improve quality of service.
As part of employment with Essex County Council should your role require a DBS check you will be required to register with the DBS update service. The DBS update service ensures all registered DBS certificates are kept up to date and allows authorised parties to view the status of your certificate. This is an annual subscription and you will be responsible for ensuring this is maintained.
Essex County Council is proud to offer an excellent benefits package to all its employees. For more information please check our career site.
Essex County Council is committed to safeguarding and promoting the welfare of children and vulnerable adults and expects all employees and volunteers to share this commitment.
We seek the best talent from the widest pool of people as diversity is key to our success.
Closing date: Midnight, 21 January 2020.
Interview date: 29 January 2020.
If you have any queries regarding the recruitment process or would like a full role profile, please contact the Resourcing Team on .