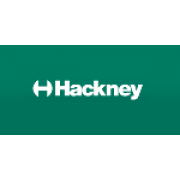 Service Improvement Manager
Work Hours: 36 Hours per Week
12 Month Fixed Term Contract / Secondment Opportunity
Are you looking to lead and develop a team to deliver an exceptional customer experience in one of the UK's leading and most innovative local authorities?
Hackney Council's Parking and Markets Service is looking for a Service Improvement Manager on a 12 month fixed term basis to help transform our business and deliver a world class experience which really exceeds customer expectations.
Our purpose is to effectively and expertly manage the provision of parking services for residents, businesses and visitors to the borough. As Service Improvement Manager you will lead and develop a team of up to 15 colleagues and manage all customer contact channels to deliver exceptional service in order to meet the needs of our customers. We are looking for someone who can build and shape complex services and teams who get things done 'right first time', provide fair customer outcomes every time and has a track record of simplifying and continually improving processes to make it easy for customers to do business with us.
You will contribute to the strategic direction of the service, develop the culture and ways of working that will drive meaningful business change and team performance. You will engender a customer first approach, placing customer experience at the heart of everything you do and lead by example.
To succeed it is important that you are able to evidence successful experience of leading, nurturing and developing teams delivering services to a wide range of customers, in particular complaint handling and customers who require handling in a sensitive manner.
You will need to be a persuasive and influential communicator with outstanding interpersonal skills. We are not necessarily looking for candidates with an understanding of local government. Your attitude, commitment and experience in leading teams to provide outstanding customer service are what really matters.
Hackney is one of the UK's highest performing local authorities, serving one of London's best places to live and work. We have achieved a huge amount: our services, our schools, our public spaces are all amongst the very best. We have changed the reputation, not just of the Council, but of Hackney itself. Bringing jobs and investment into the borough, securing the legacy from the 2012 Games, and making this a place of which we can all be proud.
If the opportunity of working here excites you, please apply.
There will be a number of questions relating to the post. It is essential that you complete the application questions, responding to each using examples of your skills, knowledge and experience. You are not required to submit a C.V. or a supporting statement.
Closing date for applications: 08 December 2019
We are also working towards our vision, which is to be a place for everyone; where residents and staff can be proud; a place that celebrates diversity and where everyone can feel valued, included and involved. In order to achieve this, we look for people who are: Proud; Ambitious; Pioneering; Open; Proactive; Inclusive.
Hackney Council works to eradicate discrimination on the basis of race, religion, gender, gender identity, sexual orientation, disability, pregnancy and maternity, age and marital status. We also recognise that people can be disadvantaged by their social and economic circumstances, so we will also work to eliminate discrimination and disadvantage caused by social class. We also welcome those interested in flexible working. We particularly welcome applications from disabled people, as this group is currently under represented in our workforce.