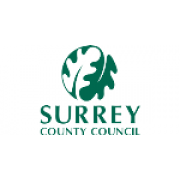 Senior Waste Technical Officer
Are you looking to progress your career within the landfill industry? Then look no further! The Closed Landfill site team within the Environment, Transport and Infrastructure (ETI) directorate at Surrey County Council (SCC) is seeking to appoint a Senior Waste Technical Officer. This position is for 36 hours a week and is based at Trumps Farm Closed Landfill site, Kitsmead Lane, Chertsey, Surrey, KT16 0EF.
About SCC and the team
Surrey County Council owns or has interest in 7 closed landfill sites. The Closed Landfill Team undertakes environmental monitoring at these sites and this leads to active steps and interventions to reduce the probability of unregulated discharges of contaminated water (leachate) and methane / carbon dioxide (landfill gas), so ensuring that waste and environmental legislation are complied with.
About the role
Based within the Closed Landfill team, this role will offer an exciting opportunity for an experienced waste technical officer to utilise, develop and grow their skills in landfill gas monitoring, maintenance of pollution control equipment and the assessment, planning, supervision and delivering of remedial projects.
You will mainly be working independently in the following areas:
Making regular assessments of the impact that closed landfill sites are having on the environment by undertaking emission (water and landfill gas) measurements.
Analysing landfill gas and leachate pump data to determine what adjustments to the pollution control systems are needed to enhance their effectiveness and to implement these changes.
Through planned and reactive maintenance, ensure that pollution control systems operate reliably involving hands on servicing / repair of leachate pumps.
Planning remedial projects, in conjunction with the Closed Landfill Manager, the Environment Agency and local authority officers, where existing pollution control systems appear inadequate or need updating.
Ensuring that health and safety measures are always observed on sites.
You will support the Closed Landfill Manager with the management of projects as and when required.
About you
This is an exciting challenge for a highly motivated individual who is looking to build on their existing expertise in the field to develop their skills. To be shortlisted for interview your application and personal statement must clearly evidence the following as a minimum requirement:
A proven track record (at least 5 years) of working within the landfill industry in an environmental monitoring or environmental compliance capacity.
Be prepared to work towards and achieve an appropriate certificate of technical competence (COTC) that is required by the Environment Agency for closed landfill sites if this is not already held. All costs associated with the qualification will be covered by SCC.
Possess a full driving licence. Be willing and able to travel to closed landfill sites located around the county (a vehicle will be supplied).
Individuals must be able to organise their own workload and have a high regard for the health and safety.
Additional Information
Interested in finding out more?
For more information on this role please review the Job Profile attached to the bottom of this advert before applying. For further discussion prior to applying please contact Richard Bartram by email .
How to apply?
Please apply via Surrey County Council's recruitment portal by completing a questionnaire, uploading your CV and a supporting statement outlining how you meet the requirement of this role.
Closing date for applications: 10 August 2020 at 23:59
Interview: 17 August 2020 via video link.
A laptop and mobile will be supplied if applicable to your role. You will benefit from 26 days annual leave, rising to 28 days after 2 years' service, a generous local government salary related pension, as well as the option to join our car lease scheme. For more information about the wide variety of benefits you can take advantage of please visit MyBenefits for Surrey County Council staff.
Surrey County Council is committed to safeguarding and promoting the welfare of children, young people and vulnerable adults and expects all staff and volunteers to share this commitment. We want to be an inclusive and diverse employer of first choice reflecting the community we serve and particularly welcome applications from all underrepresented groups.
Company Information
Our Values
Our values are what support our vision, shape the culture and are crucial in delivering our corporate strategy.