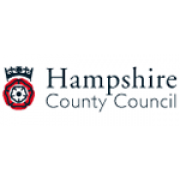 Senior Project Officer (Closed Landfill & HWRC)
Hampshire County Council is nationally recognised as one of the highest performing local authorities in the UK. A forward-looking local authority, it offers a pleasant working environment, flexible working, an excellent work/life balance and a central and well-connected Head Office location in the heart of the city of Winchester.
We have an excellent opportunity to join Hampshire County Council's Waste & Resource Management Team as a Senior Project Officer on a permanent basis.
The County Council is responsible for the management of 14 former landfill sites to minimise environmental impacts, protect human health and safety and comply with legal obligations.
Your role involves supervising the procurement of specialist contractors to undertake environmental monitoring and effective day-to-day management of the sites. You will audit the standard of work delivered, interpret monitoring data and recommend improvements where required.
Additionally your role will assist with the management of the Household Waste Recycling Centre (HWRC) Contract to ensure compliance with contract conditions, statutory obligations and corporate standards of customer care. Also to implement and supervise specific maintenance and improvement projects at the HWRCs.
Educated to degree level or equivalent you will have experience of managing projects and contractors that can be effectively applied to the management of the closed landfill sites where you should be prepared to solve the practical problems this can present. You will be expected to hold a valid driving licence in order to meet the travel requirements of the role.