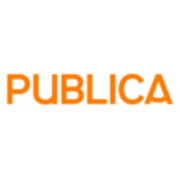 Senior Flood Risk Management Engineer
Do you have experience in civil engineering and a passion for safeguarding our community? Are you ambitious and want a clearly laid out career path?
The Council is dedicated to maintaining and enhancing West Oxfordshire as one of the best places to live, work and visit in the UK. We have an ambitious Council Plan focussed on a range of important priorities including improving water quality, taking action locally on climate change and biodiversity and building a vibrant district economy.  
Working in partnership with government agencies, utilities companies, other local councils, and communities our internal team's main goal is protecting people and property from flooding through a range of activities.
About the role…
We have an exciting opportunity for a Senior Flood Risk management Engineer to join the Team, which is part of our Business Support Group and fundamental in ensuring the Council delivers its plans on both reducing flooding across the district and improving water quality.  The team is a key partner to the lead local flood authorities of Gloucestershire and Oxfordshire County Councils and works with them to deliver flood defence schemes across the districts.
A key area of this role is to deliver a reactive service in response to reported flooding incidents, which can lead to the designing and delivery of flood defence schemes to prevent homes from future flooding on behalf of the district councils. You will provide technical expertise, advice and direction to internal and external customers when solving problems or managing risks.  You will be expected to apply a high level of expert knowledge and manage sensitive, open ended and complex cases and / or projects.
Whilst the Team is relatively small, we recognise the importance of having a clearly laid out career path and over time would look to this role taking on more of a lead role as you gain the required experience and knowledge, which would then be reflected in the annual salary. You will be a joining a highly supportive team and we recognise the importance of developing your key skills and experience over time.
Examples of skills and experience possibly to be gained or enhanced during the period prior to taking on the lead role include public speaking, expert witness, detailed knowledge of the planning process ,understanding water companies MOU, political awareness, project cost estimating, budget monitoring, line management, contractor supervision, NRSWA accreditation, SMSTS accreditation,first aid and working by water training.
The salary for the Senior Flood Risk Management Officer is up to £39,500 and this will rise to a maximum of £49,000 when the full range of duties and responsibilities that the lead role undertakes are either transferred or duplicated.
You will need
A degree or equivalent in civil engineering or flood defence engineering, or one of the following related subjects; Geography, applied Mathematics or physics.
Specific and related experience working in a flood defence or civil engineering environment. It would be useful to have some experience of working from home following deadlines.
Sole/lone working experience whether in an office or on site would be useful.
Staff management skills and experience would be useful but not essential
Special Conditions…
Full driving licence with access to  a vehicle for work purposes
There will be a requirement to work at other Publica Group (Support) Ltd and/or client locations to meet the needs of the business
You will be expected to work reasonable additional hours in line with the needs of the service
For more information about this role please see the Job Description/Person Specification.
You will be employed by Publica Group Ltd which was created by four partner Councils (West Oxfordshire District Council, Cotswold District Council, Cheltenham Borough Council and Forest of Dean District Council) to deliver more efficient and improved services. 
Publica is a unique place to work – we are a local government organisation with a twist! Publica wants to transform the way local services are delivered. To help do this we have started to fundamentally rethink the way we design our services in the digital era so that Publica is a customer-focused organisation driven by real user needs.
What can we do for you…
Agile working allowing a mix of home and office working
Flexible working arrangements (depending on the role)
26 days paid annual leave (pro rata if you are working part time) plus bank holidays and an extra two volunteering days off a year for you to support a charity of your choice
Health cash plan giving you cash back on health, dental and eye care
Pension scheme with a good employer contribution of 5% of your earnings
Employee Assistance Programme 24/7, providing positive, preventative and supportive advice and counselling to deal with everyday events and issues
Cycle to work scheme
Salary sacrifice car lease scheme with huge tax and NI savings to be made on electric cars
Access to digital financial advice (covering your pension scheme, mortgages and other finances)
Generous sickness cover above statutory entitlements
Additional income protection, covering 50% of your salary for potentially a further five years if you are unable to work due to sickness or injury
Life assurance, currently four times your annual salary
To apply for this position please click on "apply now" within this page to complete an application form and supporting statement together with your CV. Please tell us about your skills, knowledge, qualifications, experience and how they meet the criteria listed above and in the job description/person specification. It's important that we're a good fit for each other, so let us know what's important to you and why you want to work for Publica Group Ltd.  Your CV will not be available to the hiring manager unless you are shortlisted for interview to assist with our non-biased screening process so please ensure you complete the application form in full.
It is important that our staff reflect the diversity of our community, and we therefore welcome and encourage applications from people of all genders and sexual orientation, those from Black, Asian, and other minority ethnic backgrounds, and those with disabilities.
Accredited of the disability confident scheme, we guarantee to interview all disabled applicants who meet the minimum criteria for the vacancy/ies - Please state this within your covering statement or in a separate email.
Safer recruitment practices are applied to all job vacancies. Successful candidates will be required to complete a pre-employment medical questionnaire; provide references;  proof of identity; nationality and immigration status; three years' employment or education history (if applicable) and, in some cases, verification of criminal record.