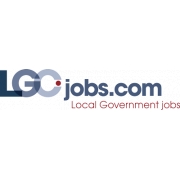 Senior Finance Manager
Led by the award-winning Healthcare Financial Management Association Finance Director of the Year, Tameside Council and NHS Tameside and Glossop Clinical Commissioning Group (the Strategic Commission) are considered a "trail-blazer" both nationally and within Greater Manchester for the development and implementation of new and innovative place-based solutions. Co-located in Tameside One, a new state of the art office building in Ashton town centre, the finance team are instrumental in the delivery of this vision and performance manage an Integrated Commissioning Fund of almost £1 billion.
Services are supported via a business partnering approach providing financial advice and expertise throughout the whole organisation. You will play a crucial role in building transformed and financially sustainable cutting-edge services that will serve residents and help improve health outcomes as part of our wider integrated Care Together programme.
If you have a high performing track record of achieving solutions, can work in partnership and deliver a strong team culture based around a borough wide vision, are a trusted individual who can operate as part of a team delivering financial outcomes to support future success and change, we would like to hear from you. You will also be proactive, motivated and dynamic with the drive and ability to succeed and deliver outcomes against stringent deadlines. In addition, you will have sound numerical and analytical skills and be familiar with computer based financial systems.
Applications are invited for the following exciting key position within a service that is integral to the transformation of service provision across the locality.
The post will provide strategic Financial Management support to People service Council Directorates of the Strategic Commission. These will primarily include Children's Social Care, together with Quality and Safeguarding. In addition, the team also support the Adult Services and Population Health Directorates
Priority responsibilities include:
Advising and supporting directorates to deliver and transform business priorities.
Evaluating invest to save/service transformation proposals to deliver cost efficiencies and avoidance of service demand
Providing business insight on market sustainability and re-shaping together with the evaluation of future year service delivery models
Reviewing existing financial intelligence systems to deliver efficiencies and improvements
Appraising business performance alongside financial resources to support future year service financial modelling.
Please contact Stephen Wilde, Finance Business Partner for further information/informal enquiries: Tel. or .
** This post is classified as being in a professional job category. As such the grade for the job has a professional grade development bar which employees can progress through subject to meeting the following criteria:
1. Relevant professional qualification for the job role at Level 6 or above AND a management qualification, AND
2. Minimum of 2 years post qualification experience in the role, AND
3. Maintained membership of a regulated body where this is a requirement to practice in the role where applicable, AND
4. Professional standards practised to the highest expected level.
To apply, please visit:
Closing date: Midnight 16 February 2020.
Interview dates: 27 and 28 February 2020.