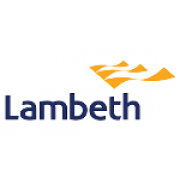 Senior Contracts Manager
An exciting opportunity at Lambeth!
Senior Contracts Manager - Corporate Lead
PO9: Starting salary £61,515 rising in annual increments to £65,712 pa incl. LW
You will have a pivotal role in the Council, reporting to the Head of Procurement and working with representatives from Directorate Management Teams that have membership drawn from senior representatives of all council functions and which report to the Chief Executive's Management Board. You will be based in the Finance and Investment Directorate at the functional heart of the organisation, both evidencing the significance that the council places on this role and also giving you direct access to the key staff and processes that can shape the way we manage contracts.
This role will establish the standard and framework for excellent contract management for our busy organisation, making sure that we can maximise benefit from our commercial relationships, drive value for money and provide assurance and visibility. This statement necessarily summarises many activities that you will be responsible for taking a lead to ensure effective delivery - here are just a few examples:
Developing newly implemented contract management procedures and templates that reflect best practice.
Shaping a new corporate team as a central point of contact for contract managers and contract management expertise.
Using your influencing skills to support Heads of Service to develop robust commercial contract management
Assessing training needs and ensuring appropriate training and awareness raising materials are available
Monitoring progress on implementing the new procedures and highlighting risks and opportunities for the Council
Working positively with corporate colleagues such as Procurement, Legal Services, Risk and Performance to identify and take advantage of opportunities to integrate
We are looking for someone that is motivated and flexible and used to managing different work streams at the same time. You should have a background in contract management, preferably with knowledge of public sector contracts and some knowledge of project management and procurement would be good. You need to have good communication and negotiation skills as you will be working closely with staff and suppliers at all levels. You should also have financial and commercial awareness skills.
Lambeth has great benefits for staff including the following:
Competitive salary
Generous annual leave
Entitlement to join the local government pension scheme
The opportunity for flexible working, including working from home
Sponsored Professional Development
Interest free season ticket loan (following probation)
For further information on the roles please contact Rachel Willsher, the Head of Procurement at .
Closing date: Wednesday 18 December 2019 at midnight.
Interviews will be held week beginning 6th January 2020.
Job Description and Person Specification