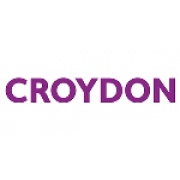 Senior Children's Commissioning Manager Grade 16 £50,448- £52,482
We are reshaping Croydon Council to deliver a bold new Corporate Plan and capture all the opportunities that growth and investment are bringing to the Borough. Shaping so many of our interactions with residents and the community, commissioning is an important enabler in delivering these ambitions. Croydon's Commissioning and Procurement division is at the heart of this transformation and we are investing heavily in staff and resources.
Through robust leadership and commitment to our values of ethical and sustainable commissioning, we have developed a well-founded reputation for leading best practice in commissioning nationally. The Council has recently refreshed both its Commissioning Framework and Tenders and Contract Regulations and developed its first Social Value Policy, which provides an ambitious and exciting vision for the next four years.
The Council is the biggest buyer in the borough with approximately £500 million per annum spent through third parties. Spend of this magnitude enables us to be strategic and harness the supply chain opportunities that our commissioning activity creates, with a focus on market stewardship and ethical purchasing. The Council has the opportunity to bring significant benefits to Croydon and its residents by delivering a social return, wherever possible, on every pound it spends.
As a Senior Commissioning Manager, you will shape and lead our approach to the commissioning, procurement and contract management for the Council, continuing to drive innovation and excellence in our approach for the benefit of children, young people and their families. Croydon Council is an exciting and dynamic organisation which presents significant opportunity for talented leaders.
About the role
We are looking for a high-performing Senior Commissioning Manager to lead on the whole commissioning cycle activity for an aspect of children and young people's integrated commissioning, with an initial focus on the public health nursing and healthy weight management portfolio. In this role you will:
Join an integrated health and social care team, commissioning services across children's health and maternity services
Be accountable for commissioning services, proactively managing contracts and provider relationships across an area of children's health, initially holding a public health portfolio
Lead on service re-design that supports our ambitious programme of high quality service delivery for children and young people whilst achieving value for money
Set both a strategic vision and deliverable implementation plans, demonstrating strong leadership and excellent influencing skills to achieve delivery
Develop and maintain strong working relationships across the Council, CCG and with our providers
Live and promote the corporate values of the Council and CCG through your day-to-day work and behaviours

The successful candidate will lead by example, entrenching a 'can do' attitude and a relentless focus on achieving outcomes across the portfolio. You will play a key role in the division and will be responsible for the technical delivery of your role and meeting the corporate competencies.

Short-listed candidates will be invited to take part in an assessment exercise and interview.

About Croydon

Croydon is a city in all but name, with a population approaching 400,000. We are proud to be London's youngest borough and proud to be place where we celebrate our diversity. Economic growth and investment is creating huge opportunities and we are determined to ensure everyone benefits, with no one left behind.

Croydon hasn't seen expansion like we are currently experiencing since the 1960s. We're already well underway with some £5bn of investment that will be completed over the next few years. New offices, new retail, and new homes will provide well-paid jobs and high-quality accommodation for our rapidly growing population.

Croydon is a naturally ambitious place - so we're looking for inspirational leaders who share our passion. Strong partnerships are the foundation for the future. That's why we're constantly looking forward. We need to find creative new ways of working together with other agencies and the private sector to deal with the financial challenges ahead. With growth comes increased demand - but also huge opportunity. Chances like this only come along once in a generation, and our task, and maybe yours, is to shape a positive future for Croydon's residents and businesses alike.

Please see this short video further detailing why Croydon Council is such a good place to work.

Full time 36 hours per week

Closing date: 8th December at 11:59pm

To view the role profile please click here

Equal opportunities statement
Croydon Council is an inclusive employer and welcomes applications from all sections of the community. We will be pleased to consider applications from candidates seeking flexible working arrangements. As users of the disability confident scheme, we guarantee to interview all disabled applicants who meet the minimum criteria for the advertised role.