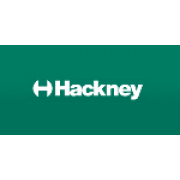 Senior Category Manager
We are looking for someone with extensive senior procurement experience to join our team. You will provide organisational leadership in all areas of the contracting life cycle including requirements analysis, compiling of specification, governance, tendering and supplier relations. You will help us to ensure we can continue to provide excellent services that offer value for money.
As Senior Category Manager (HLT), you will be managing a large portfolio within the education service. You will lead on complex procurements', making sure they are conducted in line with our service priorities and regulatory requirements.
This role involves working closely with the Hackney Learning Trust (HLT) Finance Team and schools/children's centres as well as the Category Lead for Social Care. You will be responsible for managing public money effectively and ensuring value for money. A significant part of this role will be to lead and/or contribute to HLT service development and transformation over the next few years.
You will provide organisational leadership and advice to support effective practice in all areas of procurement and commissioning so you must have a successful track record of working in procurement at a senior level.
You must be able to build fruitful working relationships with diverse stakeholders. You will be required to negotiate with external suppliers as well as customers based within the Council. To thrive in this role, you will need a well-developed ability to exercise judgement and discretion.
You must have solid IT skills including Microsoft Office and/or Google Suite and advanced knowledge of Microsoft Excel and/or Google Sheets.
You must have an in-depth knowledge of contract management and regulations with a solid understanding of OJEU processes. There is a lot of work to be done, so you will need to be an experienced project planner with an eye for detail.
Hackney is one of the UK's highest performing local authorities, serving one of London's best places to live and work. We have achieved a huge amount: our services, our schools, our public spaces are all amongst the very best. We have changed the reputation, not just of the Council, but of Hackney itself. Bringing jobs and investment into the borough, securing the legacy from the 2012 Games, and making this a place of which we can all be proud.
When applying, there will be a number of questions relating to the post on the application form. It is essential that you complete the application questions, responding to each using examples of your skills, knowledge and experience. You are not required to submit a supporting statement or CV.
Closing date for applications: 08 December 2019
Interviews: 19 December 2019
We are also working towards our vision, which is to be a place for everyone; where residents and staff can be proud; a place that celebrates diversity and where everyone can feel valued, included and involved. In order to achieve this, we look for people who are: Proud; Ambitious; Pioneering; Open; Proactive; Inclusive.
Hackney Council works to eradicate discrimination on the basis of race, religion, gender, gender identity, sexual orientation, disability, pregnancy and maternity, age and marital status. We also recognise that people can be disadvantaged by their social and economic circumstances, so we will also work to eliminate discrimination and disadvantage caused by social class. We also welcome those interested in flexible working. We particularly welcome applications from disabled people, as this group is currently under represented in our workforce.