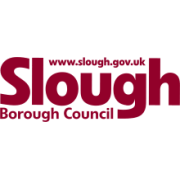 Scrutiny and Governance Officer
Job Reference: DE01-1773
Salary: £36,298 to £41,496 per annum fully inclusive (pro rata)
A Local Weighting Allowance of £1002 is also payable
Hours of work: Full time 37 Hours, however a job share may be available for two part-time candidates.
Location: Observatory House
Closing date: 1st February 2023.
Interviews: w/c 6th February 2023.
'People are proud to live and work in Slough where diversity is celebrated and where residents can enjoy fulfilling prosperous and healthy lives'. 
This is a rare career opportunity to work in an unusually fast-changing local authority, where new ideas will be welcomed and where you will see the positive impacts of your efforts unfolding immediately.
Slough Borough Council (SBC) is at a turning point in its history, with a substantially new senior leadership team working hard to help the council improve and recover from a financial and governance crisis. The Government has issued directions for the council's improvement, identifying both 'democratic governance' and 'overview and scrutiny' among the key areas for investment and improvement. The context is exceptional and government-appointed commissioners are monitoring progress, making the work high-profile and career-enhancing.
You will be joining a friendly and diverse Democratic Services Team which, like the council as a whole, is welcoming to change-makers and problem-solvers.
The Council is moving to all-out elections from May 2023, so you have a great opportunity to set the scene for a new cohort of councillors and to help them make a difference for local residents.
This is a new position. You will be responsible for the implementation of an improvement plan for Overview & Scrutiny to hold the Executive and decision-makers to account and review key Council policies and decisions.   
The postholder will have: 
• A good knowledge of local government and the decision-making process
• A strong track record in a scrutiny, democratic services or local government policy environment
• Exceptional communication skills and be able to write clear and concise reports on complex issues
• Proven project management skills, able to balance competing priorities and manage a varied programme of scrutiny and committee work.
• A problem-solving approach and be able to work independently.
There is significant scope for flexible and remote working, with the main exception being that committee meetings are held in the evenings in Slough and you must be able to attend and support these meetings. An additional allowance is paid for each evening meeting attended.
The council would welcome applications from people who may prefer to work part time, on the basis that we could arrange a job-share.
You will be self-motivated, flexible, have excellent attention to detail, be able to work under pressure and have a high level of political awareness.
Key tasks will include:
• Promoting scrutiny and good governance across the Council
• Delivery of a Scrutiny Improvement Action Plan
• Managing the scrutiny work programmes and decision records
• Writing high quality reports, briefing notes and minutes
• Ensuring Members receive good quality scrutiny training and support
• Proactively developing scrutiny reviews and task & finish groups
• Undertaking research and analysis to identify improvements and best practice
• Building strong relationships with scrutiny Members, directors and services across the Council
• Recruiting and support to co-opted members to bring external expertise to committees
• Providing clear and accurate advice and support to councillors and senior officers on all aspects of the scrutiny and governance process
• Supporting a range of governance projects and work, including the Annual Governance Statement
For an informal discussion about the post, please contact Stephen Taylor, Monitoring Officer, 07564 046033.
We particularly encourage applications from Black, Asian and Minority Ethnic Candidates as they are currently under-represented in leadership positions.
Apply for this job online at www.slough.gov.uk/jobs.   This will direct you to our external careers site.
You will need to click on General Vacancies and select the role by Job Title and Job Reference, then click on the Apply online link on our careers website.
Please submit a CV to apply for the role.
We value diversity.