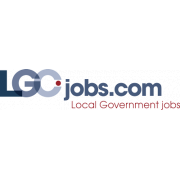 Robotic Skills Manager
Robotic Skills Manager
Job Ref: 4994
Job Title: Robotic Skills Manager
Job type: Permanent Full Time
Location: Culham, Oxfordshire
Salary: £45,543 - £50,936 (inclusive of MPP) + excellent benefits including outstanding pension scheme
Closing date: 22nd October 2020
Are you passionate about training the next generation of Engineers?
Are you qualified to degree level (or equivalent) in an engineering/technology discipline with previous experience of managing, training or developing graduates and / or apprentices?
The UK Atomic Energy Authority have an excellent opportunity for a Robotic Skills Training Manager to join their team within the Remote Applications for Challenging Environments (RACE) department.
As part of the global programme for fusion, RACE is developing remote handling systems for the next generations of power stations. It is also at the centre of the UK effort to apply novel technologies to all challenging and harsh environments for the protection of people and advancement of industry. RACE designs, procures commissions, operates and maintains the wide range equipment that is used for maintenance and implementation of enhancements of the JET Tokamak and is active in the design and development of remote maintenance systems used in ITER and DEMO fusion reactors.
This role involves working with RACE senior managers to support the long-term growth and business needs, through the recruitment of early career engineers/technologists (graduates and apprenticeships) and through providing training opportunities to upskill the new and existing workforce. The Robotic Skills Manager will inclusively lead on the internal and external promotion of RACE careers by collaborating and engaging with external organisations, customers, suppliers and training providers.
The role will work closely with Learning and Development and the HR Recruitment Team to ensure staff recruitment and development is managed effectively through regular reviews of current and future training needs for RACE; holding discussions focusing on current activities, pin-pointing areas that require initial improvement, putting in place remedial programmes, and developing long-term training in alignment with findings.
The Robotic Skills Manager will also be involved in working with national training providers to develop new training opportunities to enable the upskilling of the next generation of robotic engineers
Key accountabilities include:
- Engage and work with training providers to strengthen the skills required for robotics in challenging environments, creating training programmes from level 2 apprenticeships to doctorial programmes to support national validation of robotic training
- Develop and create technical skills training opportunities for all RACE staff and associated departments
- Collaboratively manage the recruitment, placement and development programme for all RACE apprentices, graduates, secondments and placements
- Identify and facilitate focused training to enhance the skillset at RACE
At UKAEA we strive to make everyone feel welcome and fully supported. We welcome applications from under-represented groups, in particular from individuals from black and other ethnic minority backgrounds, including nationality and citizenship, people with disabilities, (visible and hidden) and women. Our Inclusion Ambassadors are actively promoting and advancing diversity and inclusion in the organisation to help make our organisation an employer of choice. UKAEA has a graded career structure and our mentoring scheme will enable you to reach your true potential.
The UKAEA hosts and manages the JET nuclear fusion energy experiment on behalf of the EU and is also home to the UKs MAST-U fusion energy experiment. UKAEA also works with industry and other third parties to develop new technologies currently in Remote Handling and Materials research. Following recent UK funding, two new centres of excellence in tritium fuel handling and component testing and validation are being built. The culture at UKAEA promotes research, innovation and leading edge technological excellence, whilst investing in people.
Knowledge, skills and experience
Essential
- Engineering degree or equivalent
- Experience of designing and delivering courses and wider programmes coupled with an understanding of wider organisational context and the role of early careers in supporting organisational delivery
- Demonstrable experience of working in graduate and apprenticeship programmes, including understanding the levy mechanism and the design of apprenticeship standards
Desirable
- Experience of robotic technology
Special requirements:
Attend outreach activities to promote STEM, Robotics careers and RACE career opportunities.
Notes:
As part of the selection process you may be expected to complete work-based simulation exercises and a personality profile either online or onsite.
Please be advised that this vacancy may close earlier than stated if large or sufficient numbers of applications are received.
Please note, UKAEA do not pay travel expenses for interviews.
We actively promote equality and value diversity in our workforce. We operate a number of flexible working arrangements (such as part-time working/job share/home working). Flexible working may be available with this role.
Please note, all employees working at the UK Atomic Energy Authority will be required to complete an online Disclosure Certificate application as part of their clearance - The Disclosure & Barring Service (DBS) checks will show the details of all current criminal convictions (convictions considered unspent under the Rehabilitation of Offenders Act 1974) or will confirm that there are no such convictions...... click apply for full job details