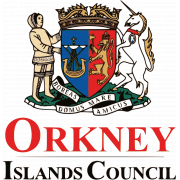 Roads and Environmental Services Operations Manager
35 hours per week
Permanent
£41,628 - £44,037 / £44,676 - £48,599 (including Distant Islands Allowance)
Orkney Islands Council provides a vast range of predominately "in-house" services. A key area is Roads and Environmental Services. We have the best maintained roads in Scotland as measured by SCOTS and topped the score within National Cleanliness Benchmarking Report. This supports our tourism industry which has excellent transport links to the Scottish Mainland.
Our existing manager will be retiring shortly and therefore an opportunity has arisen for a permanent replacement. The focus of the post is very much about the day-to-day management of both service areas in the delivery of planned, cyclic, reactive winter and emergency services.
You will continue to shape and deliver customer focused services, seeking to provide them in a cost effective, efficient and safe manner to meet the demands of our users within the available resources and the priorities set out in our Council and Service plans.
These services are delivered through a workforce of approximately 100 full and part-time staff.
You should have significant experience in the management of Roads Maintenance and Construction operations and techniques and/or the delivery of Waste and Environmental Operational Services. This should include proven experience in effective leadership, financial management and health and safety practices.
For appointment at G11, you should be qualified to HND or other SCQF level 8 qualification relevant to the role. With a requirement to achieve Chartered Membership of relevant professional body within 3 years of taking up the post.
For appointment at or progression to G12, you should be qualified to HND or other SCQF level 8 qualification relevant to the role and hold Chartered Membership of a relevant professional body.
You will need to demonstrate effective communication skills together with a high standard of numerical ability. You will be expected to travel efficiently and effectively between various work locations within Orkney to meet the operational requirements of the Service.
This post is subject to Basic Disclosure Scotland clearance.
Prospective applicants are invited to discuss this post by contacting John Wrigley, Roads and Environmental Services Manager by e-mail john.wrigley@orkney.gov.uk or telephone (01856) 872311 ext. 243.
Closing Date: Sunday 27 June 2021
If interested, please follow the My Job Scotland application process and to reach their webpage for this role, please use the 'Apply' button below.
Please note that interview and relocation expenses will be paid for this post in accordance with Council Policy.