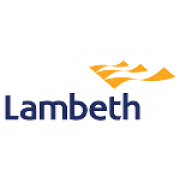 Revenues Manager
Revenues Manager
PO7: Starting salary £52,569 per annum rising in annual increments to 55,665, incl LW
We are seeking an experienced and engaging Revenues Manager to take a lead role in the Business Rates and Council Tax collection for the Council.
You will need a proven track record in both Revenue collection operations and strategy. You will be able to use your exceptional contract management skills to maximise Revenue collection by the Council's contractor and ensure value for money for Lambeth.
Your interpersonal skills will be critical for ensuring excellent relationship building with colleagues, contractors, our business improvement districts and elected members.
About you:
You will be a thorough and proactive individual with excellent communication and organisational skills, along with a good eye for detail.
You must be able to demonstrate:
Ability to deliver high quality work within strict deadlines
Ability to work well as part of a dynamic and professional team
Highly developed IT skills including knowledge of using Revenues line of business system
In depth technical knowledge and understanding of best practice in Revenue Collection and the principles of customer care and other relevant quality standards
Good understanding of government returns required for Business Rates and Council Tax
Excellent insight into the current local taxation landscape and horizon with demonstrable ability to reflect these in local policy
You must be able to work flexibly and to tight deadlines, as well as being able to manage complex projects using approved project management methodology.
About us:
Lambeth is a large and diverse inner London local authority, stretching from Waterloo and the South Bank in the north to Crystal Palace and Norwood in the south, whilst taking in a host of vibrant districts throughout, including Brixton, Clapham, Kennington and Vauxhall.
With a population of 330,000 and over 140,000 households as well as 8,000 businesses and ambitious plans to bring more homes and businesses to the borough, the importance of Revenue collection continues to grow and become ever more important in achieving the Council's vision for the borough.
We have seven Business Improvement Districts, the second most in London, who are passionate about local business and very engaged with the Council.
Closing Date: Monday 18th January 2021 at midnight.
Interview will be held during w/c 25th January 2021.
To apply, please visit our website via the button below.