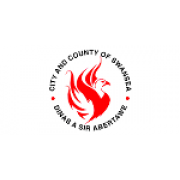 Residential Child Care Officer
Our Inspection Reports have been excellent and recently received a Certificate of Achievement from BASW Cymru Wales for Social Work Team of the year.
We are looking to recruit full-time, and flexi Residential Child Care Officer in our Home in Swansea. You will be required to work on a shift basis over a 7 day period including working days, evenings, nights, and weekends and overnight sleeping- in shifts. We are looking for enthusiastic, motivated and hard-working individuals to support young people between the ages of 10 to 18 years who have displayed challenging behaviour and/or have experienced trauma, neglect and abuse. You will be responsible for the day-to-day-care of the young people as well as ensuring the young people's individual care and support plans are followed, to develop their physical intellectual, educational and social needs and that these needs are met through a warm, caring and supportive environment. Part of the role will include keeping the house clean and tidy.
Essential training will be provided and ongoing training opportunities will be given to further develop staff's knowledge and understanding to help them grow, be confident and competent in their role in supporting the young people.
QCF Qualification Level 3 Health and Social Care, Children and Young People is desired but not essential, however this qualification is needed and must be completed within a timescale.
For an informal discussion, please contact Hasna Monaf on .