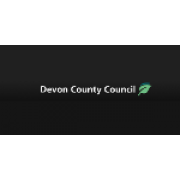 Registered Manager - Children's Home
Ref: REC/20/06811
Registered Manager - Children Homes
Are you bored with your current job? Would you like to do something that will be challenge you? Can you relate and engage with young people? Do you have hobbies or interests which would benefit young people? Would you like to make a difference?
This is an excellent opportunity to strengthen our highly skilled and experienced team which provide flexible short breaks and shared care in line with our young person's individual needs.
As a Registered Manager you will work as part of our management team to provide a safe, caring, stimulating and secure environment for children and young people who have additional needs. You will have the responsible for the delivery of care plans and risk assessments, medication management and the overall Health and Safety of the Home.
The nature of this job can be challenging due to the level of complex health needs of the children. We provide a comprehensive induction and on-going training, development and support. This work is highly rewarding.
About Us
At Meadowpark we support children from birth to 18 years who have learning disabilities, physical disabilities, and complex medical and sensory needs. We undertake comprehensive assessments of their needs and introduce children to the home in a way that is right for them. We provide short breaks and accommodate for longer stays as requested to support a family and the child. For further information about the Home please visit:
About You
You will be required to hold a Level 5 Diploma in Health and Social Care or equivalent qualification or be prepared to work towards the qualification. Due to the needs of our young people, you will have experience of working with children and young people who have complex health needs. If you have the below skills and qualities, we would like to hear from you:
Good knowledge of the Childrens Homes Regulations and quality minimum standards
Experience of Managing a team
Excellent communication skills with an ability to remain calm in difficult situations
Commitment and a 'can do' attitude
A team player able to build positive relationships with children and young people
Empathy and understanding for the children and families
Emotional resilience and self-awareness
Show skills and adaptability to daily occurrences within a Childrens Home
Able to communicate with young people effectively through their daily care
Experience of link working or similar individual case responsibilities
Ability to mentor less experienced care staff
Able to work flexibly and support the other Childrens Homes in the services. You will be required to be oncall once a month for a period of a week to support staff working within the service.
Ability to travel according to the needs of the job with reasonable adjustments if required in
accordance with the Disability Discrimination Act
Applicants must hold a valid UK driving licence and have access to a car (exceptions may apply under the Equality Act 2010)
Ability to perform the duties of post with reasonable adjustments as required
If you are keen to develop and progress, we can support you with your personal development as part of our new Career Pathways progression and development scheme.
Benefits
Working for Devon County Council delivers all the benefits you would expect from a large employer including:
2 year Fixed term, full time
Salary - £36,876 - £40,760 + Enhancements depending on skills and experience
Incremental pay increased within your pay grade
21 days annual leave and other holiday entitlements
Entry into the Local Government Pension Scheme
Eligibility for enhanced maternity, paternity, adoption and sick pay
Excellent free training opportunities including level 5 Diploma in Residential Care
Excellent career opportunities within the Childrens Homes or Devon County Council
Discounted annual bus tickets provided by Stagecoach to help with your travel arrangements, access to the Cycle to Work scheme and access to the Car Sharing community database
Apply
This role is unique and can be challenging and for shortlisted applicants prior to the interview you will be invited to visit the Home to meet staff, ask questions about the job and to have a tour of the Home and facilities.
As part of the recruitment process there will be several assessments and an interview to ensure that we recruit the right applicants but equally this is an opportunity for applicants to find out about the role.
This role requires a DBS disclosure.
This role requires the ability to fulfil all spoken aspects of the role with confidence and fluency in English.
Personal data we collect from you will be processed in accordance with the Applicant privacy notice.
This post is covered by the Disqualification under the Childcare Act 2018.
For an informal discussion please contact Glenn Lobb on .