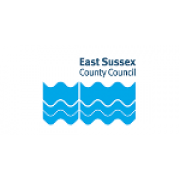 Registered Homes Manager
East Sussex County Council Children's Services wish to appoint a Registered Manager to one of our four bedded children's homes in Eastbourne, currently rated as 'Outstanding' by Ofsted.
Do you have the drive and determination to lead a staff team to improve looked after children and young people's outcomes and enhance their life experiences? Are you passionate about working with young people? Do you have a working knowledge of the Children's Homes Regulations and Quality Standards 2015 and have management experience?
If so we would love to hear from you.
You will be responsible for ensuring effective safeguarding for the young people you look after, overseeing effective and robust risk management.
You will manage a team of residential child care workers and a deputy manager, providing supportive, reflective and challenging supervision, to develop strong and positive relationships with the children in your care.
You will ensure compliance with regulations and as well as maintaining standards as specified within Ofsted social care inspection framework.
You will be required to register and demonstrate as a fit person under Ofsted requirements for a Registered Manager.
You will hold the Level 5 Diploma in Residential Child or equivalent level qualification or be willing to undertake within three years.
You will participate on the out of hours on call management rota across the East Sussex residential homes.
If you feel that you can demonstrate all of the above please complete the on line application form. We look forward to hearing from you. You will be joining a Local Authority Children's Service rated as Outstanding by Ofsted. The following staff benefits will be available to you:-
A wide range of benefits
In addition to a highly-competitive salary, we offer a wide range of benefits, including:
Relocation costs of up to £8,000, if you are making a move of more than 20 miles
To apply, please visit our website via the button below.
Join us now
Our Social Work practice is high impact. We know we are making a difference because that's what children and young people tell us. We've been awarded the following:
judged Outstanding by Ofsted and in our July 2018
Local Government Association Chronicle Awards for services to children and business transformation
Silver Award for Best Social Work Employer at the Social Worker of the year Awards 2017
Teaching Partnership status.
So, if you'd like to be part of our progressive team, apply NOW.
For more information and to apply for the above post, please contact: Nicola Scott, Operations Manager, Residential Homes.Tel: .
Teresa Lavelle-Hill, Head of Looked After Children Services. Tel: .
Closing date: Sunday 26 January 2020.