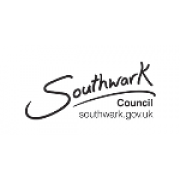 Registered Care Manager
The role
We are looking for a dynamic individual who has extensive management experience with supporting children and adults with learning disabilities within in a residential setting. You should be either a Registered Manager or experienced Deputy Manager looking to develop and take the next step.
Orient Street Short Breaks Service is situated within Southwark and provides overnight stays for children and adults with learning disabilities. It provides a safe, caring and stimulating living environment for children, young people and adults with learning disabilities.
The Registered Manager role is key in ensuring the safe day-to-day running of the service, as well as continually looking for ways to develop the service. We are looking for an experienced and resilient professional who can manage competing demands and prioritise work effectively.
The role requires applicants who are confident decision makers and who can stay calm under pressure. You will be responsible for ensuring planned and emergency overnight short stays; undertaking supervision with staff; ensuring that the residential unit operates within the national and legislative framework timely and developing the service provision for supporting children, young people and adults with Learning Disabilities.
You will need to actively seek continuous professional development in both your own and your supervisees' practice knowledge of relevant legislation and statutory duties and best practice in the field is essential, as well as a thorough understanding of the performance management framework. While in this role you will need to demonstrate commitment and enthusiasm to lead the development of the principles of equality and diversity in employment and service delivery.
You should hold a relevant qualifications in health and social care as well as additional qualifications in leadership/management, with evidence of continuing professional development. In return we can offer a competitive salary, access to the Local Government Pension Scheme, generous holiday allowance, flexible working options as well as a number of other staff benefits.
We also have an excellent learning and development offer within the council and actively encourage our managers to develop their management and leaderships skills via our Southwark Leadership Development programme, which is accredited via the Institute of Leadership and Management (ILM).
Do you think you have what it takes to ensure that Southwark remains a great place to live and work? If so, we would like to hear from you!
If you would like to have an informal discussion about this role, please contact: Kerry Rabey on or Rob Skipwith on .
Recruitment timetable
Closing date: 1st March 2020
Interview date: week commencing 9th March 2020