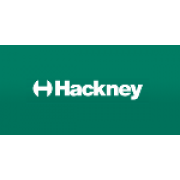 Regeneration Employer Engagement Officer
Fixed Term/Secondment Contract (24 months)
Hackney Council is seeking to recruit an Employer Engagement Officer to work within the Regeneration Division. As Employer Engagement Officer, you will nurture relationships with main contractors appointed to deliver Council led regeneration programmes.
You will help them understand local opportunities and the benefits of engaging with our employment agenda - with a focus on jobs, apprenticeships, work placements and training. You will also build relationships with other internal and external stakeholders, helping to maximise employment potential.
You will have experience of working directly with the construction industry and understand the development life cycle. Working directly with the Regeneration Project teams and Hackney Works to secure jobs, apprenticeships and training commitments through the planning process and partnership arrangements you will provide direct support to contractors, sub-contractors and job seekers to ensure that local people are well equipped and that employment and training opportunities support longer term career development.
As Employer Engagement Officer you will be responsible for regular reporting as part of the Regeneration and Inclusive Economy governance frameworks, be well organised and maintain effective record keeping. You will have experience of working as part of a project team to monitor and manage performance, and where necessary be able to develop pragmatic approach to problem solving and improving employment and training outcomes.
You will be able to demonstrate a solid understanding of the local labour market and progression routes across a range of skills and trades within the construction and built environment industry. Excellent communication and negotiation are essential, along with confidence, professionalism and pragmatism, including the ability to manage and prioritise your time effectively. Experience of working in a matrix management environment is desirable as this role contributes towards a number of the council's priorities.
Hackney is one of the UK's highest performing local authorities, serving one of London's best places to live and work. We have achieved a huge amount: our services, our schools, our public spaces are all amongst the very best. We have changed the reputation, not just of the Council, but of Hackney itself. Bringing jobs and investment into the borough, securing the legacy from the 2012 Games, and making this a place of which we can all be proud.
When applying, there will be a number of questions relating to the post on the application form. It is essential that you complete the application questions, responding to each using examples of your skills, knowledge and experience. You are not required to submit a supporting statement or CV.
Closing date for applications: 26 January 2020
Interviews: 13 February 2020
We are also working towards our vision, which is to be a place for everyone; where residents and staff can be proud; a place that celebrates diversity and where everyone can feel valued, included and involved. In order to achieve this, we look for people who are: Proud; Ambitious; Pioneering; Open; Proactive; Inclusive.
Hackney Council works to eradicate discrimination on the basis of race, religion, gender, gender identity, sexual orientation, disability, pregnancy and maternity, age and marital status. We also recognise that people can be disadvantaged by their social and economic circumstances, so we will also work to eliminate discrimination and disadvantage caused by social class. We also welcome those interested in flexible working. We particularly welcome applications from disabled people, as this group is currently under represented in our workforce.