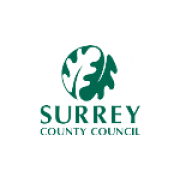 Public Affairs Manager
Description
Surrey County Council has a high profile as one of the largest local authorities in England, but we currently have some tough challenges and have embarked on a programme of radical change. We are undertaking significant fast-paced improvements across the council to support the desired step change in both culture and modernising services to be a cost effective organisation that focuses on the best possible outcomes for the people of Surrey as outlined in our Community Vision 2030.
About the role
As Public Affairs Manager you will be responsible for leading public affairs activity across the Council including forward planning and stakeholder mapping. You will act as a strategic advisor to the leadership of the council on all public affairs matters. You will co-ordinate public affairs planning and strategy including articulating government asks.
You will ensure appropriate access to political monitoring systems, shared resources and latest information/lines to take. You will establish a coherent theme through public affairs activity and wider communications activity and ensure you are communicating the council's position to both internal and external stakeholders. You will be required to liaise with key local and national stakeholders, adequately preparing the organisation to respond to key government policy and legislation including providing briefings ahead of key public affairs meetings and events.
Your role will sit alongside the Council's communications team where you will be involved in supporting a high quality communications service that promotes the overall objectives of the council.
You will be confident communicating your ideas appropriately at all levels of the organisation. While you will work as part of the newly formed communications team, this role also works closely with the Head of Strategy and the Council's Leadership office.
For more information please find attached to the bottom of this advert a full job profile.
Additional information
Contact details
For an informal discussion contact Andrea Newman by e-mail.
We look forward to receiving your application.
Additional information
The job advert closes at 23:59 on 24th February 2020.
Interviews to be confirmed.
From flexible working to job sharing (where possible) we are committed to providing a healthy work life balance. A laptop and mobile will be supplied if applicable to your role. You will benefit from 24 days annual leave, rising to 28 days after 2 years' service, a generous local government salary related pension, as well as the option to join our car lease scheme. For more information about the wide variety of benefits you can take advantage of please visit MyBenefits for Surrey County Council staff.
Surrey County Council is committed to safeguarding and promoting the welfare of children, young people and vulnerable adults and expects all staff and volunteers to share this commitment. We want to be an inclusive and diverse employer of first choice reflecting the community we serve and particularly welcome applications from all under represented groups.