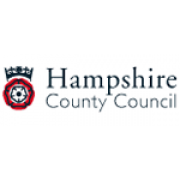 Project Officer
We have a new and exciting position for a Project Support Officer to join the IBC Finance project development team, who provide support to major IBC finance developments.
Delivering support to a variety of transformational projects, you will enjoy the opportunity to play a key role in the improvement of key services across the council and wider partnership.
This is an exciting time to join as we continue to modernise, embrace cutting edge digital technologies and develop our service offering for a range of partner organisations.
ABOUT US
You will be joining Hampshire County Council, an organisation recognised nationally as a high performing local authority and a champion for delivering public services. We have set ourselves apart by successfully creating the largest public sector shared service partnership in the country.
The partnership delivers services for over 100,000 customers across our partners.
WHAT WE'RE LOOKING FOR
An enthusiastic individual, keen to learn and develop new skills, you will support the delivery of all phases of service re-design and technical development projects.
Ideally you will have previous experience of working in a Project environment, but a background and good working knowledge of IBC Finance functions is key to this role.
WHAT WE CAN OFER YOU
In return, we will provide you with a modern, friendly, supportive and collaborative working environment with like-minded people; technology to support flexible working; a strong emphasis on professional development and learning; professional challenge and variety. As a broader Council, we offer great terms and conditions and one of the best pension schemes around.
You will be based in an award-winning modern city-centre building with access to excellent facilities and close to local transport links.