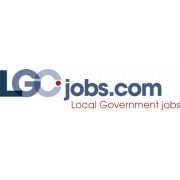 Project Manager
Project Manager
Job Ref:
5024
Job Title:
Project Manager
Job Type:
Permanent, Full Time
Location:
Culham, Oxfordshire
Salary:
£58,865 - £62,746 (inclusive of MPP) + excellent benefits including outstanding pension scheme
Closing Date:
18th October 2020
Do you have extensive experience in delivering medium-large scale projects in complex environments? Do you want to help shape the future of the worlds energy?
The UK Atomic Energy Authority is seeking a talented project management professional with a proven track record in the field with the ability to take a lead role in key projects which typically involve the enhancement of the two world-class fusion devices on site. You will also be involved in projects developing new facilities, programmes and capabilities that advance enabling technologies for the international market in fusion development.
You will form part of The Project & Programme Management Office which takes the majority of projects forward for the organisation, as well as project planning, costing and process governance. You will be tasked with leading demanding technical projects as well as supporting governance, especially around risk, of a range of projects and programmes around the organisation.
Additionally, you may be involved in our new STEP Programme supporting the design of a Concept Fusion Power Plant for construction in the UK by 2040. This is an excellent opportunity to contribute to our mission to develop nuclear fusion as a commercially viable source of energy generation.
Other areas of responsibility will include:
- Providing robust management of technical project(s) to a high standard with budgets of up to circa £25M
- Effective deployment of project resources, through clear definition of roles and responsibilities, working methods and the sequencing of tasks
- Evaluate, present and make decisions that secure the benefits the project is tasked to deliver
- Resolving obstacles to strategy delivery and leading the identification and employment of creative solutions to overcome them
- Overseeing effective communication within the project and assisting the sponsor through interactions with stakeholders, defining the project milestones and deliverables
- Liaising with other groups and departments to ensure effective co-ordination and collaboration across interfaces and competing demands
Additionally, you may be asked to perform a line management function for a matrixed team of Project Managers.
At UKAEA, we strive to make everyone feel welcome and fully supported. We welcome applications from under-represented groups, particular from individuals from black and other ethnic minority backgrounds, including nationality and citizenship, people with disabilities, (visible and hidden) and women. Our Inclusion Ambassadors are actively promoting and advancing diversity and inclusion in the organisation to help make our organisation an employer of choice. UKAEA has a graded career structure and our mentoring scheme will enable you to reach your true potential.
The UKAEA hosts and manages the JET nuclear fusion energy experiment on behalf of the EU and is also home to the UKs MAST-U fusion energy experiment. UKAEA also works with industry and other third parties to develop new technologies currently in Remote Handling and Materials research. Following recent UK funding, two new centres of excellence in tritium fuel handling and component testing and validation are being built. The culture at UKAEA promotes research, innovation and leading-edge technological excellence, whilst investing in people.
Knowledge, skills and experience
Essential
- Track record of delivering complex engineering projects to budget, time and cost
- Chartered status in a relevant STEM discipline
- Good background knowledge and understanding of technology and engineering
- Strong commercial awareness with the ability to make sound economic decisions that maximise project value
- Passion for ensuring good project management practices and culture
- Excellent communication, influencing, and collaboration skills
- Positive team leadership skills
- A proactive approach to safety
Desirable
- Professional project management qualification
- Programme management qualification
- Experience on (both sides of) project boards
- Extensive experience of managing/advising on risk in a range of environments
Special requirements:
Selection Methods and Notes:
We are hoping to carry out initial interviews on the 20th or 22nd October. You may be required to attend a final interview shortly after. Please note that there may be changes to the dates specified, however rest assured that this will be communicated with you if you are shortlisted for interview.
As part of the selection process, you may be expected to complete work-based simulation exercises and a personality profile either online or onsite.
Please be advised that this vacancy may close earlier than stated if large or sufficient numbers of applications are received.
Please note, UKAEA do not pay travel expenses for interviews.
We actively promote equality and value diversity in our workforce. We operate a number of flexible working arrangements (such as part-time working/job share/home working). Flexible working may be available with this role.
Please note, all employees working at the UK Atomic Energy Authority will be required to complete an online Disclosure Certificate application as part of their clearance - The Disclosure & Barring Service (DBS) checks will show the details of all current criminal convictions (convictions considered unspent under the Rehabilitation of Offenders Act 1974) or will confirm that there are no such convictions...... click apply for full job details