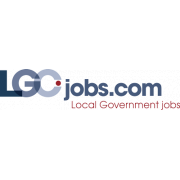 Programme Manager (Job Evaluation)
The HR service has an exciting opportunity for an enthusiastic and dynamic individual who will contribute to the Councils ambitious programme of transformational change aligned to the enterprising Council approach.
The post holder will provide effective programme manager support during the implementation of the HR review specifically to undertake a review of all aspects of job evaluation processes and procedures within the Council. The post holder will develop options and provide a detailed implementation plan to deliver an efficient, effective and robust job evaluation service aligned to the new HR delivery model. Further information outlining the terms of the reference for the review of existing job evaluation processes and procedures is attached to the advert.
You will be an experienced programme/project manager with a commitment to service improvement and hold a specialist knowledge of job evaluation systems and processes within a large and diverse organisation. You must be able to plan, manage and control multiple work strands to meet objectives within deadlines. An ability to develop collaborative relationships and engage with stakeholders at all levels is essential.
If you would like to have an informal conversation about the role please contact Pete Buckley, HR Service Partner at or on .
Fixed Term - Due to finite project for 6 months from start date