Latest jobs
20 Oct 2021,
Pendle Borough Council
Nelson BB9, UK, Lancashire, UK
Accountant | Chief Financial Officer | Finance
19 Oct 2021,
West Sussex County Council
Legal & Governance
19 Oct 2021,
Exmoor National Park Authority
Executive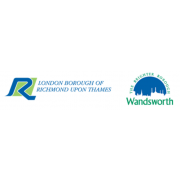 Programme and Change Delivery Manager - Spatial Planning and Urban Design
Are you a change delivery manager with expertise in England's local government spatial planning and urban design sector?
Would you like to put your matrix and programme management applied experience and knowledge to the test?  
If so, we'd...