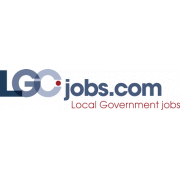 Principle PMO Manager
The Coal Authority has an exciting opportunity for a Principal PMO Manager to join the team based in Mansfield on a full time, permanent basis in return for a competitive salary of £34,579 - £52,882 per annum.
You can be forgiven if you've never heard of us before. We think we're pretty unique here at the Coal Authority where we are making a better future for people and the environment in mining areas.
We're a great bunch of people to work with. We all have united passion and desire to live and breathe our values. We are inclusive, trusted and progressive in everything that we do.
With a genuine commitment to flexible working, we believe that work life balance is incredibly important. There are a number of benefits that you'll be able to access being a part of our inclusive team including flexi time, 27.5 days holiday (with an additional 6 days flexi time), civil service pension scheme, gym membership contribution, and professional membership.
The Principal PMO Manager role:
This is an exciting and challenging role leading the Programme Management Office which supports the Operations Directorate. The department has a large variety of capital investment and continuous improvement programmes and can be working on over 60 projects at any one time with an annual Capital delivery programme of circa. £20m.
The role will champion, through continuous improvement, the efficient delivery of our projects and provide increased assurance in the management of our forward programmes. Our projects are extremely diverse and challenging and rely on accurate planning and risk management to ensure multiple internal and external factors are planned for and managed effectively.
Responsibilities of our Principal PMO Manager:
- Effectively lead and maintain an effective programme management office function within the Authority's P3O framework which will support successful delivery of the programmes and projects required by the business.
- As a member of the Environment departments senior leadership team assist in the delivery of continuous improvement and high level performance across the department and across the Coal Authority.
- Work as part of the Environment departments senior leadership team to ensure successful delivery of department strategy, significant capital investment programmes, operational compliance and team development.
- Lead and develop the Programme Management Office team
- Analyse and provide timely and insightful Programme and Project management information to the Operations directorate Senior Leadership Teams, Portfolio Office and other stakeholders as required.
- Be responsible for the medium term (3-5 year) and long term (5-10 year) strategic planning for Programmes within the PMO's remit, and communication and integration of these plans into the wider portfolio.
- Where appropriate represent the Operational teams on authority wide corporate projects.
- Manage key strategic stakeholders at a programme level
- Support resource and capacity planning outputs and reporting from the Programmes within the PMO's remit
- Provide advice on programme roles and responsibilities
- Identify and develop opportunities to minimise cost to the public purse and maximise commercial opportunities
- Work with the Portfolio Office to maximise synergies and benefits from the Portfolio Management and Programme Management Office functions
- Work with the Portfolio Office to tailor standards and procedures for programme and project management within the Corporate or Operations Programme office remit
- Provide challenge and assurance through participation in Programme and Project Boards.
- Work with the Portfolio Management Office to ensure current and future programmes and projects are delivered in line with best practice project management techniques appropriate to the type and scale of projects and delivering the identified business benefit.
What we're looking for in our Principal PMO Manager:
- Educated to Degree level or with equivalent experience
- Desire to continue to learn and develop professionally
- APMP or equivalent
- MSP Practitioner or equivalent experience
- Knowledge of the discipline and progression of professional Project Management
- Knowledge of OGC best practice models MoP, MoR, P3O, MoV and P3M3
- Working knowledge of Health, Safety and Environmental issues
- Experience of dealing with complex stakeholder issues.
- Experience in leading on continuous improvement projects
- Experience of working within an operational projects environment
- Experience in budget management and financial planning
- Risk management experience
If you believe you are the right candidate for the role as our Principal PMO Manager then please click 'apply' now! We'd love to hear from you...... click apply for full job details