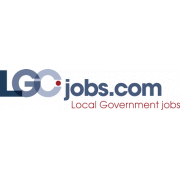 Principal Technical Manager
The Coal Authority has an exciting opportunity for a Principal Technical Manager to join the team based in Mansfield on a full time, permanent basis in return for a competitive salary of £34,579 - £52,882 per annum.
You can be forgiven if you've never heard of us before. We think we're pretty unique here at the Coal Authority where we are making a better future for people and the environment in mining areas.
We're a great bunch of people to work with. We all have united passion and desire to live and breathe our values. We are inclusive, trusted and progressive in everything that we do.
With a genuine commitment to flexible working, we believe that work life balance is incredibly important. There are a number of benefits that you'll be able to access being a part of our inclusive team including flexi time, 27.5 days holiday (with an additional 6 days flexi time), civil service pension scheme, gym membership contribution, and professional membership.
The Principal Technical Manager role:
This is an exciting and challenging role leading the Environment Department's Technical team. The Department has responsibility for operating over 70 mine water treatment schemes and delivering a large variety of capital investment and continuous improvement programmes. It can be working on over 60 projects at any one time with an annual Capital delivery programme of circa. £20m.
This role will be a strategic lead for the Technical team which consists of experts in Geochemistry, Process Engineering, Hydrology, Hydrogeology, Ecology and R&D. The team plays a critical role in supporting the operation and compliance of our mine water treatment schemes and helping the project delivery team to develop new and innovative solutions when developing new treatment and remediation schemes.
Responsibilities of our Principal Technical Manager:
- Compilation of strategic studies with respect to mine water and its effect on the environment.
- Work with the Principal Programme Manager and Principal Contracts Manager to develop and manage a prioritised programme of mine water treatment scheme builds and refurbishments. To lead the technical team to establish future programme priorities.
- Support the securing of funding for metal mine programmes with DEFRA, Welsh Government and Scottish Government.
- Pursue additional opportunities for the Coal Authority to use its technical expertise and experience to support external public and private organisations to protect and enhance the environment and create value and minimise cost to the taxpayer.
- Pursue opportunities to increase the CA status as an expert body.
- Lead the environment team's continuous improvement programme including research and development, approaches to cost benefit assessment and development of consents.
- Ensure the proper and efficient management of contracts relating to research and development and strategic studies.
- Work with environmental stakeholders and partner organisations to develop collaborative catchment based approaches to water management, environmental protection and enhancement and use of resources.
- Be accountable as a budget holder for a programme of works up to £1M.
- Work as part of the Environment departments senior leadership team to ensure successful delivery of department strategy, significant capital investment programmes, operational compliance and team development.
- Oversee the publishing of technical papers and reports.
- Horizon-scan legislative and technical areas related to the treatment of mine water providing expertise in developing opportunities and adapting to change.
What we're looking for in ourPrincipal Technical Manager:
- Experience of interpretation of Legislation
- Experience of delivering service in compliance with Regulation
- Experience of management of professional people in a dynamic environment
- Working knowledge of Health, Safety and Environmental issues
- Exceptional Stakeholder Management
- Good Negotiation skills
- Good Report writing skills
- Excellent written, communication and presentation skills
- Ability to deal with a high volume detailed workload and prioritisation
- Good Interpersonal and managerial skills
- Leadership skills
If you believe you are the right candidate for the role as our Principal Technical Manager then please click 'apply' now! We'd love to hear from you...... click apply for full job details