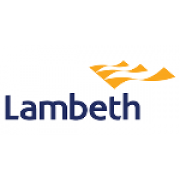 Principal Planning Officer
Principal Planning Officer
PO5: Starting salary £44,373 pa
This post attracts the 7% market supplement that the service currently offers its professional Planning officers.
Lambeth is recruiting a Principal Planning Officer (Development Management) within its Planning, Transport & Development service to assist the Head of Development Management, Area Team Managers and Strategic Applications Manager in managing all aspects of the development management process and delivery of the council's growth agenda.
Lambeth is a diverse and vibrant borough located in the heart of London and one which offers a wide and varied range of work. Its favourable position attracts iconic projects by international developers and world class architects. The borough is unique in its variety of locations stretching from Waterloo and Vauxhall in the north, with a distinctive range of prominent riverside development opportunities, with lively and diverse town centres such as Brixton and Clapham, through to Streatham and West Norwood in the south.
The successful candidate will manage a team of 3-5 planners and technical support officers, will need to be able to lead their team in negotiating the best possible development outcomes in a positive and solutions led manner, and will need to be able to manage a high quality development management service. The successful candidate will be expected to present planning applications to the planning applications committee, and to ensure reports and other documents prepared by team members are of a high quality.
Candidates will be expected to demonstrate a significant level of experience and knowledge of development management, ideally in a busy metropolitan area; that they can effectively manage a team and build their capabilities; and that they are an effective communicator who can engage well with developers, investors, partners and citizens and build good relationships with members of the planning applications committee.
The role is essential in supporting the Council's vision for sustainable growth, developing resilient and independent communities, and ensuring Lambeth stays a place that people want to live, work and invest in. The post carries responsibility for establishing good working relationships with developers through Planning Performance Agreements to help bring about sustainable development which will both encourage employment and new housing within the borough as well as help create the future shape of the borough.
For further details please contact Greg Woodford on email or .
Closing date for applications: Sunday 23 February 2020 at midnight.
To apply, please visit our website via the button below.
An RTPI-recognised degree level qualification in Town Planning or equivalent.