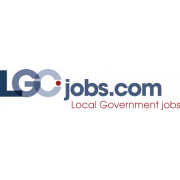 PRINCIPAL FINANCE OFFICER
As a high calibre finance professional, you'll be used to working with big numbers. Are you ready to use your financial acumen and professional financial skills to make a difference to the residents of West Sussex?
We're looking for a Principal Finance Officer with the qualifications and experience to deliver a finance business partnering model, which includes a full range of high-quality financial management and accountancy services to clients. You will be responsible for advising and influencing the service to make informed financial decisions, which will have a direct impact on service delivery.
Although this role is generic, as the successful applicant could be assigned to support any part of the County Council, initially this will involve supporting Adult Social Care. The service is experiencing a period of unprecedented change, where people are living longer resulting in significant growth in demand for social care services. Since we want to make sure West Sussex is a great place to grow older, the County Council recognises this challenge and has been making changes to promote independent living by aiming to keeping people healthier and in their homes and communities for longer. As Principal Finance Officer, you will play an essential role in supporting the service to build a sustainable model for delivering adult social care services.
If you are looking for a diverse and exciting role which offers the opportunity to build collaborative relationships with the service, develop your talent and support senior officers by offering constructive challenge, assurance, recommendations and innovative solutions to add value to their service, then we would like to hear from you.
For an informal discussion about the opportunity, please contact Laura Hardie, Finance Manager on or
Benefits:
29 days' annual leave + bank holidays with the ability to buy additional leave annually
Access to a generous, defined benefit pension scheme
A range of flexible working options
Maternity, paternity, dependency and adoption leave
Training and development opportunities, including coaching and mentoring
A range of discounts giving our staff access to hundreds of offers with the opportunity to save over £1,000 a year through our West Sussex Choices benefits platform
Discounted membership at selected local sports and fitness centres
A range of commuting and business travel discount and initiatives
To apply, please visit our website.
Closing date: 8th of February 2020.