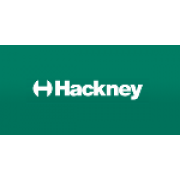 Practice Development Manager - Safeguarding & Reviewing Service/Children & Families Service
Practice Development Manager - Safeguarding & Reviewing Service/Children & Families Service
£54,597 - £55,665
Fixed Term / Secondment
Full-time 36 hours per week
Ref: HCAA00680
12 Month Fixed Term Contract / Secondment
Hackney's Children and Families Service is looking for a Practice Development Manager to undertake a busy role within the Safeguarding and Reviewing Service. This role provides an opportunity to further shape the quality assurance and practice across child protection and looked after children's services.
We are looking for a dynamic, innovative, committed and passionate leader, who will bring a comprehensive knowledge and skill-base to the challenge of working with vulnerable children and families and who will have sound knowledge of services from the front door, through to long term work, looked after children and care leavers.
Our Service seeks to actively contribute to organisational learning through recognising, promoting and supporting best practice and service development, retaining a clear focus upon positive good outcomes and stability for children and families across the borough. Hackney is proud of its organisational learning culture and strives to find innovative ways of engaging and facilitating change with young people and their families.
Over recent years we have become renowned for innovation. From Reclaiming Social Work to Contextual Safeguarding, we have challenged norms and carved new paths. We value systemic leadership and encourage devolved decision-making at all levels - with senior managers working alongside front-line staff. Our teams are given excellent development opportunities and we are proud to be the first local authority to provide AFT-accredited post-graduate qualifications in systemic practice.
Hackney is London's most diverse and dynamic borough, stretching from the City to the Queen Elizabeth Olympic Park. We have excellent local services and a thriving cultural sector, making this one of London's most popular areas to live, work and visit. Our challenge is to ensure Hackney's economic growth leaves no-one behind and that we harness opportunities to transform the lives of local people.
Candidates must hold a Social Work England recognised social work qualification, be registered with Social Work England and have evidence of continuing professional development.
An enhanced DBS check is required.
If you are a confident experienced professional who is keen to deliver, support and develop exceptional practice in a supportive and creative environment we would like to hear from you.
If you want to work in a place where you can represent our values so we achieve the best for our residents, please click on the apply button.
The recruitment process is anonymous. Therefore, we do not accept supporting statements or CVs.
When applying, there will be a number of questions relating to the post on the application form. It is essential that you complete the application questions, responding to each using examples of your skills, knowledge and experience.
This application process replaces a supporting statement.
Closing date for applications: 24 January 2022.
Assessment / Interview Date: 09 February 2022.
We are also working towards our vision, which is to be a place for everyone; where residents and staff can be proud; a place that celebrates diversity and where everyone can feel valued, included and involved. In order to achieve this, we look for people who are: Proud; Ambitious; Pioneering; Open; Proactive; Inclusive.
Hackney Council works to eradicate discrimination on the basis of race, religion, gender, gender identity, sexual orientation, disability, pregnancy and maternity, age and marital status. We also recognise that people can be disadvantaged by their social and economic circumstances, so we will also work to eliminate discrimination and disadvantage caused by social class. We also welcome those interested in flexible working. We particularly welcome applications from disabled people, as this group is currently under represented in our workforce.
The Council has a dedicated employment support service (Hackney Works), which offers Hackney residents guidance in relation to applying for jobs. If you are thinking about applying for a job, please contact the Hackney Works team to find out what support is available by an email.