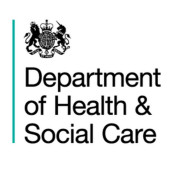 Policy and Strategy Advisor, Antibody Testing
£36,819– £45,998 (and London rates if London based)
London/Leeds/WFH
Sometimes the opportunity comes along to be a part of something special. As part of the NHS Test and Trace team, our purpose is to break chains of COVID-19 transmission to enable people to return to a more normal way of life. Antibody testing has a key role to play, particularly in surveillance and monitoring vaccine effectiveness.
We are the Civil Service like you've not seen before. We started from scratch to build our testing capacity at scale and a contact tracing system of a size never previously imagined; as well as developing our intelligence-gathering and analytical capability at pace. We will be here, beyond COVID-19, when we become a part of the new UK Health Security Agency (UKHSA).
The role
You will work on a broad range of antibody testing policies, leading on specific policy areas. This will see you react swiftly to the emerging science on immunity and variants of concern, drawing on the evidence to inform decision-making.  You'll get involved in data and digital policy for antibody testing, working closely with a range of stakeholders as well as supporting the wider team. Assisting senior managers to brief Ministers, dealing with Parliamentary Questions and producing high quality written materials will be central to your role.
About you
You will bring strong communication and relationship-building skills to navigate the breadth of our stakeholder community. These will be essential to support the deployment of antibody testing. A proactive self-starter and decision-maker, you'll be comfortable with driving policy and operating effectively despite a level of ambiguity. The ability to identify opportunities and risks will be key, as will providing high-profile policy products and briefing materials for senior leaders. A data/analytical background is not essential but understanding technical language relating to data would be an advantage.
Benefits
As well as learning and development tailored to your role, you can look forward to flexible working options, a supportive and inclusive culture and a Civil Service pension.
Apply
We welcome applications from candidates regardless of their background and are committed to supporting team members in their personal development. This is a fantastic opportunity for a high performing individual to join our supportive and inclusive team as we deliver this critical programme of work.
Apply before 11:55 pm on Monday 30th August 2021.