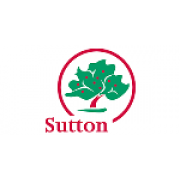 Placements Manager
The London Borough of Sutton "is uncompromising in its focus on improving quality of frontline social work" - Ofsted
Ofsted announced in February 2017 that the provision of children's services in Sutton has been rated as 'Good'.
About the Job:
Placement Manager - Placements Team within the Fostering Service
Salary - (Grade 9): £39,774 - £47,511 (£49,464 unconsolidated maximum through performance related progression)
Sutton's Placement Team within the Fostering service identify and secure high-quality placements for looked after children. Nominated for team of the year and recognised internally as a very responsive and helpful team that achieves great efficiencies
As the Placement Manager, you will be managing a small team of 2 Placement Officers and a Support Officer overseeing day to day operations and working closely alongside the Commissioning Service to procure services, closely monitor external placement budgets and spend, negotiate funding and undertake placement searches for Children in care.
Partnership building and working is an essential part of the role, reporting on spend to Heads of Service and the Fostering Team manager the Placement Manager will need to have an understanding of contracts in place with external providers and work closely with Social Workers.
The offer:
A modern and flexible working environment for our staff allowing you to work flexibly from multiple locations, remotely from your mobile/tablet using Google Mail and Apps which are a key enabler for collaborative and streamlined working. All our staff also benefit from manageable workloads and a culture of strong supportive management and autonomy.
About You:
We welcome applications from candidates that have previous experience working in placements or children's commissioning that have strong and confident written, verbal and presentation skills. Candidates will need the ability to keep accurate records, monitor spend and have strong numeracy skills.
The offer includes:
A competitive salary
An annual leave entitlement of 27 days plus bank holidays
Reimbursement of your annual HCPC registration
Use of Zip car scheme
Subsidised gym memberships
Discounts in local shops
Season ticket loan
Introduce a friend scheme