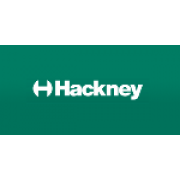 Placement Information & Payments Officer
Work Hours: 36 Hours per Week
This new role of Placement Information & Payments Manager has been created to provide administrative support to the Placement Management unit and to support the procurement of accommodation and packages of support for young people.
The role will involve regular communication with health and social care professionals and private/voluntary sector providers and will include recording, monitoring and reporting accurate information. In addition, you will provide efficient maintenance and processing of accounts payable transactions.
You will have a flexible and "can-do" approach to work, with the ability to adapt to ever changing demands. You will be highly organised and efficient with the ability to produce work to a high standard within set timescales and tight deadlines.
As well as being able to work efficiently as part of team, you will be proactive and able to use your own initiative.
You will have excellent IT skills and good oral and written communication skills with the confidence to challenge others appropriately.
The ideal candidate will have a proven record of working in a support function of a busy finance department and good acumen for working with computerised accounting systems in general and with purchase ledgers.
Hackney is one of the UK's highest performing local authorities, serving one of London's best places to live and work. We have achieved a huge amount: our services, our schools, our public spaces are all amongst the very best. We have changed the reputation, not just of the Council, but of Hackney itself. Bringing jobs and investment into the borough, securing the legacy from the 2012 Games, and making this a place of which we can all be proud.
If you want to work in a place where you can represent our values so we achieve the best for our residents, please click on the apply button below.
When applying, it is essential that you include a supporting statement, addressing how your skills, knowledge and experience meet all aspects of the post, as indicated in the job description and person specification.
The next stage of the recruitment process is to complete an online verbal reasoning test. This will be sent to you within 3 days after the application closing date. The email you receive will be from the test site, Skills Arena. Please contact the recruitment team on if you not receive online tests within 3 working days once the role is closed. Please do not contact us prior to the 3 working days.
Closing date - 16 February 2020
Interview date - To be advised
We are also working towards our vision, which is to be a place for everyone; where residents and staff can be proud; a place that celebrates diversity and where everyone can feel valued, included and involved. In order to achieve this, we look for people who are: Proud; Ambitious; Pioneering; Open; Proactive; Inclusive.
Hackney Council works to eradicate discrimination on the basis of race, religion, gender, gender identity, sexual orientation, disability, pregnancy and maternity, age and marital status. We also recognise that people can be disadvantaged by their social and economic circumstances, so we will also work to eliminate discrimination and disadvantage caused by social class. We also welcome those interested in flexible working. We particularly welcome applications from disabled people, as this group is currently under represented in our workforce.