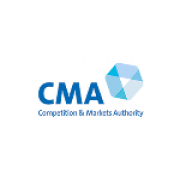 Personal Assistant to Chief Data and Technology Insights Officer
We are seeking a Personal Assistant to support the Chief Data and Technology Insight Officer. This role will assist with the management of a complex and fluid diary, monitoring his inbox, making travel arrangements (including international travel) and making a wider contribution to the effective leadership and management of the DaTA unit. This includes carrying out broader administrative tasks to support the wider DaTA team such as supporting project delivery, coordinating meetings, assisting with recruitment campaigns and internal communications.
The Competition and Markets Authority (CMA) is one of the world's top agencies working to promote competition for the benefit of consumers. In February 2019, the CMA created the Data, Technology and Analytics (DaTA) Unit to deal with cutting-edge issues involving how big technology firms and other firms are using data, Artificial Intelligence and machine learning techniques. The team helps the CMA work with data and use these techniques too, e.g. we have been helping the CMA develop ways to detect and prevent fake reviews for products. The DaTA team has recently grown to around 30 staff including data scientists, data engineers, behavioural scientists, technical experts and project managers. It is known for its friendly, engaging and inclusive working environment.
About you
The successful candidate must be able to evidence the following:
Ability to work effectively and flexibly as part of a diverse team and where appropriate without close supervision, being responsible for own workload and supporting others in the delivery of work.
Good proactive problem-solving skills, ability to make decisions under pressure and handle prioritisation challenges at short notice.
Confident when engaging with senior stakeholders, seeking clarity and providing challenge when appropriate.
Ability to use organisational systems and procedures for document management (including Microsoft Office packages, particularly Outlook, Word, SharePoint, Excel and PowerPoint), with an understanding of the importance of and risks associated with the improper use, handling and disclosure of confidential information.
Strong interpersonal skills with experience of contributing through working as part of a team and building relationships cross divisionally with internal and external stakeholders at varying levels of seniority, both verbally and in writing.
Excellent communication skills both written and oral with experience of tailoring correspondence to the needs of different audiences and experience of representing organisations to stakeholders.
Experience in a project management role or providing project management support would be valuable.
And in return
The CMA is a hugely rewarding diverse, inclusive and stimulating place to work - an opportunity to work for the public good and to stretch and develop yourself in doing so.
In return we offer generous benefits, including an excellent pension scheme, at least 25 days leave (increasing to 30 over five years), and generous maternity/paternity leave provision. You can also take advantage of interest-free season ticket loans, a cycle to work scheme, our employee assistance programme and favourable consideration of flexible working.
To find out more about each specific opportunity and about working for the CMA, please click on the APPLY button.
Closing date: 19 February 2020.
The CMA are an accredited Disability Confident Employer, and we are an equal opportunities employer, welcoming suitably qualified applicants from all backgrounds. We recruit by merit on the basis of fair and open competition, as outlined in the Civil Service Commission's recruitment principles.