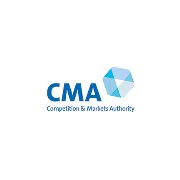 PA to the Deputy Chief Economic Adviser
If you offer excellent organisational and administrative skills and want to work in a fast-paced environment in a world-leading organisation that makes a difference to people's lives, this is an exciting opportunity for an efficient and professional PA to play a key role at the Competition and Markets Authority (CMA).
The CMA is one of the world's top agencies, working to promote competition for the benefit of consumers. We are seeking a Personal Assistant to provide a professional, responsible and timely support service to the two Deputy Chief Economic Advisers (DCEAs) in the management of their diaries, inboxes and travel arrangements, as well as providing support to the wider Economic Management Team.
The DCEAs at the CMA have complex and fluid diaries and you will therefore need to show confidence in handling diary clashes and conflicts, and exercise sound judgement in prioritising appointments and booking national and international travel and accommodation as required.
While you will be required to work effectively and flexibly as part of a diverse team, you will also need to be responsible for your own workload and be able to make decisions under pressure. The ability to manage confidential information is equally important, and as a representative of the DCEAs' office, you will also need the ability to communicate efficiently and professionally with stakeholders at varying levels of seniority.
In return the CMA is a hugely diverse, rewarding and stimulating place to work - an opportunity to work for the public good and to stretch and develop yourself in doing so. We offer generous benefits, including an excellent pension scheme, at least 25 days leave (increasing to 30 over five years), and generous maternity/paternity leave provision. You can also take advantage of interest-free season ticket loans, a cycle to work scheme, our employee assistance programme and favourable consideration of flexible working.
To find out more about this opportunity and about working for the CMA, please click on the APPLY button.
Closing date for applications: 11:55pm on 27 th September 2021.
During the Covid-19 pandemic period, our staff at the CMA have been required to work from home to continue delivering our objectives. From October 2021 onwards, the CMA, like many other organisations, will move to a hybrid working model with a mix of office and home working. We believe this supports us to deliver our best work while allowing the flexibility to maintain balanced and healthy lives. Our staff work at least 50% of their time from their office location.
The CMA are an accredited Disability Confident Employer, and we are an equal opportunities employer, welcoming suitably qualified applicants from all backgrounds.
We recruit by merit on the basis of fair and open competition, as outlined in the Civil Service Commission's recruitment principles.