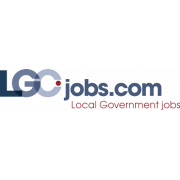 Organisational Development and Change Manager
Organisational Development and Change Manager
Basildon Council
Salary: £45,591 - £48,780
Build your legacy at Basildon.
Here at Basildon Council, we create opportunities to improve lives every single day. We look after around 172,000 people, all living and working across our towns, and Borough. It's our job to make sure they thrive. We do that by being ambitious and dynamic with our approach to service, and overcoming challenges with creative solutions. We work in this way across the whole council, making it a place where your career can thrive too.
As an Organisational Development and Change Manager you will be responsible for creating an environment where the Council embraces and sustains corporate change, organisational development and learning and development strategies. You will lead the learning and development function, ensuring that Council needs are identified and met.
Creating a culture of continuous learning in the Council by effective engagement with stakeholders in the design and implementation of development activities is key, and you will contribute to service improvements using diagnosis, design, and innovative approaches.
You will need experience of designing innovative organisational development and change services and solutions, along with well-developed knowledge of planning and project management. The ideal candidate will be a strong analytical thinker, with proven leadership and people management skills.
We're accessible to London and other parts of Essex, thanks to our great car and rail connections. We offer competitive holidays, which increase with your length of service, and a pension scheme. You can also get childcare vouchers, discounted rates for health, fitness and local stores - and free parking!
Apply at
Closing date: 14 th April 2020