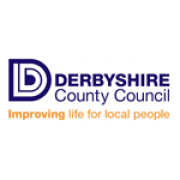 Operations Manager (Fostering and Adoption) (Specialist Services)
We are inviting applications from experienced, skilled, enthusiastic and caring professionals who understand how important good foster care is for our children in care and bring experience of managing fostering services.
Derbyshire already has a strong fostering service with great staff and managers and amazing foster carers - and this was recognised by Ofsted who this year found:
The local authority fostering service is a strength, and foster carers state that they feel well supported and respected as professionals, and they speak very highly of the supervising social workers.
Nonetheless, we are committed to continuous improvement of practice and service provision.
Can you:
Lead and work as part of a management team that ensures we act as good parents, and provide warm and aspirational homes for children and young people?
Guide staff to nurture the skills and energy of foster carers to support each child or young person to develop as a whole person and lead a positive adult life?
Apply your knowledge and experience to providing high quality non-agency adoption and birth family support services?
Are you:
Highly motivated, energetic and enthusiastic?
Committed to partnership and co-production with foster carers?
Determined to provide safe, good quality care for children and young people?
The Operations' manager is expected to have:
A good knowledge and experience of law and practice related to fostering, adoption and looking after children and young people
Robust safeguarding knowledge
Management skills to support and supervise your management team
Financial expertise and understanding of key performance information to ensure the service is as effectively and efficiently as possible
The Operation's manager must hold:
A recognised social work qualification
5 years management experience in Children's Services
Experience in managing fostering services
For an informal discussion contact or if you require further information about the post - please do contact Gwen Roe, current post-holder on 0150; Mary Wilton, Head of Service, Children in Care provision on 01629 - 538094 or Smruti Mehta, Assistant Director, on .
The ability to travel is a requirement for this post.
Provisional Interview Date: 24 February 2020